For Students


SICB Science News: Stories by Student Journalists
2020 Annual Meeting (Austin)
Cooperative cuttlefish share their secrets of depth perception
. By Ben Burford
Sending the bat signal - through pee
. By Victoria Farrar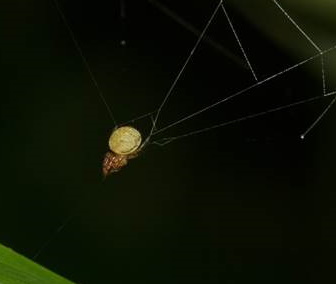 Slingshotting spiders: the art of studying the world's fastest arachnid
. By Jordan Bush
The peculiarities of porpoise sex
. By Tracy Burkhard
2019 Annual Meeting (Tampa)
The Devil Wears Prada: Birds Have Designer Cheats to Make The Bland Look Beautiful
. By Nicholai M. Hensley
Who needs A/C, when you've got honeybees!?
. By Candace Grimes
Extending night hours at zoos: How are animals affected?
. By Michelle Herrera, University of California, Irvine
2018 Annual Meeting (San Francisco)
Augmenting Reality to Make Science More Inclusive
. By Alyssa Frederick, University of California, Irvine
Urban Jungle
. By Chloé Schmidt, University of Manitoba
"Got crop milk?" and "Meet the scientist!"
. By Itzue Caviedes Solis, University of Washington
How do you preserve a chameleon brain? You'll need Tupperware and tenacity
. By Tracy Burkhard, University of Texas at Austin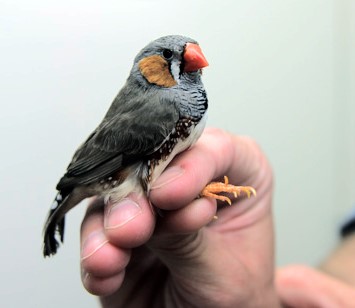 Leading the way: Finches provide new insights into the effects of lead exposure
. By Maggie Jones, Iowa State University
2017 Annual Meeting (New Orleans)
Eye-tuned: how starfish stay home
. By Amanda Franklin
Have no fear with nano-spheres: anti-reflectance in ocean amphipods
. By Alice Chou
Tiny acorn ants reveal secrets of urban evolution
. By Mary Lauterbur
Rewinding the Tape with Jumping Spiders: How Predictable is Evolution?
. By Dina Navon
Artificial noise: an innovative approach to bird conservation and management
. By Corrie J. Navis
2016 Annual Meeting (Portland)
Blood, brines, and microbiology beneath Antarctic glaciers
. By Sara ElShafie
Stingrays solve problems with eating troublesome prey in surprising ways
. By Kaitlyn Lowder
Mosquitos Feed More and Breed More When Hosts Are Stressed
. By Phoebe D. Edwards
Predicting Elk Migrations to Lessen the Spread of Brucellosis
. By Ashley Booth
Cricket males' aggressive take on 'Marco Polo' sets the stage for sexual signal evolution
. By Callum Kingwell, Department of Neurobiology and Behavior, Cornell University
2015 Annual Meeting (West Palm Beach)
Chipmunks on the move: New ways to measure behavior help researchers explore uneven impacts of climate change
. By Laura Booth, Department of Ecology, Evolution, and Environmental Biology, Columbia University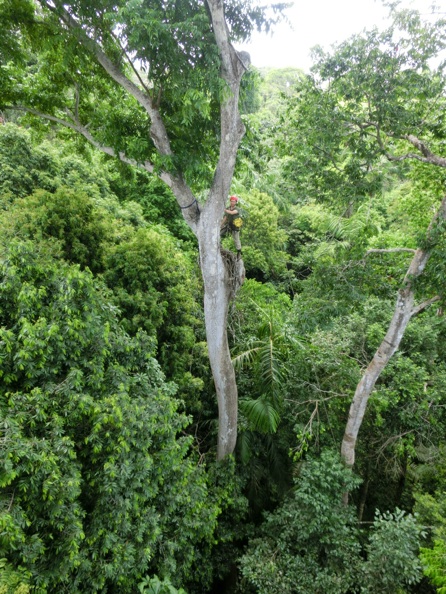 Where will lightning strike next?
By Ieva Roznere, Department of Evolution, Ecology, and Organismal Biology, The Ohio State University
Hamsters use a novel approach to control aggression
. By Devin Merullo, Department of Zoology, University of Wisconsin-Madison
The mind of the matter: social interactions contribute to intelligence in birds
. By Alexis Lanza, Department of Biology, University of Florida
2014 Annual Meeting (Austin)
Vertebrate reproductive evolution is laid bare by the ever-erect, spring-loaded alligator penis
. By Justin Havird, Department of Biological Sciences, Auburn University
The "Old Friends" hypothesis: Reopening a can of worms
. By Brenna Doheny, Marine Biomedicine and Environmental Sciences, Medical University of South Carolina
The softer side of nature: caterpillars inspire new-age robots
. By Beth Mortimer, Department of Zoology, Oxford University
Sexy single female fruit fly in search of experienced male
. By Casey Gilman, Biology Department, University of Massachusetts, Amherst
2013 Annual Meeting (San Francisco)
Bacteria allow woodrats to eat poison
. By Anne Madden, Department of Biology, Tufts University
Earliest legs weren't made for walking
. By Katrina Jones, The Center for Functional Anatomy and Evolution, Johns Hopkins University
Birdseed, cowbirds, and disease: The unintended consequences of bird feeding.
By Shane Hanlon, Department of Biological Sciences, University of Memphis
A tale of two corals: genetic relationships of coral reefs in Micronesia.
By Medhavi Ambardar, Department of Zoology, Oklahoma State University
Soccer players tackle animal performance
. By Hugo Dutel, Museum national d'Histoire naturelle, Paris, France
Skimming the surface: a larval window on the biodiversity of nemertean worms
. By Christopher Laumer, Department of Organismic & Evolutionary Biology, Harvard University
2012 Annual Meeting (Charleston)
Fighting off infection: some of Darwin's finches pack a punch
.
By Julie Charbonnier, Department of Biology, Virginia Commonwealth University


Fish species snake their way on land. By John Whiteman, Department of Zoology & Physiology, University of Wyoming


Half a century of seabirds and weather. By Emily Elderbrock, Department of Biological Sciences, University of Memphis


Sponge 'sneezes' point to mechano-sensory system, minus the neurons. By Desmond Ramirez, Department of Ecology, Evolution, and Marine Biology, University of California, Santa Barbara


A Stealthy Warning: The Black Widow's Covert Color Communication. By Kara Feilich, Museum of Comparative Zoology, Harvard University


Out in the Cold: Birds of a Feather Responding to Weather. By Karen Word, Department of Neurobiology, Physiology, and Behavior, University of California, Davis