Please vote in the Spring 2020 Elections (candidate biographies can be found below). The deadline is April 19th, and the ballot can be found in the link provided here.

 http://burkclients.com/sicb/elections/2020.php
In addition to the general disruption and tragic illness and loss of life, we are aware that several scientific societies have cancelled their meetings this spring. There are currently many unknowns in regard to the true epidemiology of this outbreak, but we will likely know more by the end of summer when SICB abstracts are due. We will make our decisions on the best possible evidence and will keep everyone informed just as soon as we can to avoid any last minute changes. Please also note that NSF has released a Dear Colleague Letter inviting Rapid Response Research (RAPID) proposals "to conduct non-medical, non-clinical-care research that can be used immediately to explore how to model and understand the spread of COVID-19, to inform and educate about the science of virus transmission and prevention, and to encourage the development of processes and actions to address this global challenge."
Message from the President, Beth Brainerd
The SICB Annual Meeting in Austin was a great success, thanks to our hardworking Program Committee, dedicated staff at Burk & Associates Inc., and all of our SICB members who attended and shared their science. Special thanks to our Program Officer, Susan Williams, who completed her term of service at the end of the Austin meeting, and thanks to our new Program Officer, Jake Socha, for taking on this huge responsibility!
At the 2020 meeting in Austin, SICB introduced a number of new initiatives related to the SICB Annual Meeting Code of Conduct: 
New

online reporting system

for Code violations

Trained Code of Conduct Safety Allies 

Trained Safety Coordinators at the SICB Registration Desk

Poster with highlights of the Code of Conduct near the Registration Desk 

QR codes for accessing the full Code of Conduct and the reporting system

Code of Conduct business cards with QR codes handed out with name badges
For the first time, SICB has published a Code of Conduct Transparency Report. SICB has had an Annual Meeting Code of Conduct since the 2017 meeting and a Code of Conduct with investigation procedures and listed disciplinary actions since the 2018 meeting. The purpose of the Transparency Report is to inform the SICB community about the number and types of reported Code of Conduct violations at the annual meeting, and to give a sense of how the Code of Conduct functions.
The SICB journals, Integrative and Comparative Biology and Integrative Organismal Biology, stand alongside our Annual Meetings as the core activities of SICB. Under the exciting leadership of Editor Ulrike Müller, Integrative and Comparative Biology is leading the way in implementing inclusive practices for scientific publishing, and ICB continues to publish synthetic and influential papers from our symposia and abstracts for the annual meeting. This past January marked the first anniversary of SICB's new open-access journal, Integrative Organismal Biology. Editor Adam Summers, the IOB Editorial Board, and IOB Outreach Associates have done a superb job launching this new outlet for integrative biology research. IOB makes the most of being an open-access journal by publicizing every paper through a dedicated blog post by an Outreach Associate and social media promotion. This outreach publicity for every paper is a great perk of publishing your work in IOB. Altmetric scores how much attention papers get, and most IOB papers are in the top 5% of all research outputs scored by Altmetric. The missions of our journals are nicely complementary, and support SICB's mission to promote the scientific excellence encompassed by our Society.  Sign in or create an account with Oxford University Press to manage all ICB and IOB alerts in one place!
In the coming year, SICB will be adding a new position, "Communications Editor." The Communications Editor will be responsible for all Society communications, such as this newsletter, the SICB web site and the monthly Member Updates. We expect the Communications Editor position to include a similar time commitment and level of responsibility as our ICB and IOB Journal Editor positions, and as such will include a small stipend to acknowledge the level of commitment required. We expect this position to be filled by a SICB member who has substantial experience with the Society. Stay tuned for the announcement of a Society-Wide search to fill this Communications Editor position!
Message from the President-Elect, Melina Hale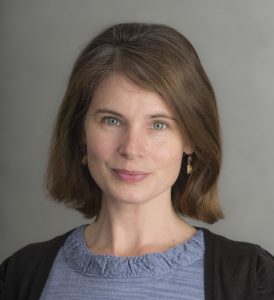 As covered in the Message from the President, SICB is taking significant strides for promoting diversity and inclusion and making the annual meeting welcoming to all attendees. An important part of this effort is to ensure that volunteer service for SICB is widely representative of membership and open to all. 
SICB runs on volunteer service of members. By chairing sessions, running for divisional or society-wide office, serving on committees and boards, participating in outreach or serving in other ways, we are all working together for the Society and for research and education in integrative and comparative biology. 
If you are interested in volunteering to serve, please let us know through the SICB volunteering to serve form. Society officers will review this list regularly and reach out to you with service opportunities.
Whether or not you volunteer your time, another great way to support the society is through donations, which are critical to the financial health of SICB. Please see the treasurer's report for more information on the SICB Donations form.
Message from the Program Officer, Jake Socha
Program Officer's Report, Jake Socha, Program Officer
Hello everyone, I'd like to introduce myself as your new Program Officer. For the past year and a half, I have been serving in the elect position, assisting outgoing Program Officer Susan Williams. I can tell you firsthand that Susan did a phenomenal job, deserving a pat on the back for her never-ending energy to an exhausting position. She was a calm hand working nearly silently behind the scenes, taking care of the big picture and every little detail along the way. She poured her heart into the job, reflected in the quality of the conference. As Susan moves out, we welcome in Thom Sanger as the new Program Officer Elect. I look forward to working with Thom for the next few years.
While we're at it, Lori Strong and the rest of her team from Burk & Associates Inc. deserve high praise for their efforts. Lori is the glue that keeps everything together, and we're not sure what we'd do without her. 
Success in Austin. Thanks to all of you who attended and participated in the 2020 SICB meeting in Austin. It seemed to be a big success. The conference kicked off in grand fashion with an outstanding plenary lecture from SICB member Sheila Patek. She interwove stories of her research on extreme movements in biology with experiences in dealing with the public and Congress, and also gave us insight into her personal views on the impact of her science. To many in the room, it was one of the most striking talks seen in a long time. A total of 1,836 presentations were given, with 956 talks in 140 contributed oral sessions, 125 talks in 11 symposia, 750 posters, and 5 special lectures. It's no surprise that we return home both rejuvenated and yet a bit exhausted from the whirlwind energy of the conference. 
Our leadership has put increased emphasis on improving the climate of diversity and inclusion, which was noticed by many of our attendees as contributing to their positive experience at the conference. As of last year, we adopted formal Guidelines for Broadening Participation in SICB's Leadership, Programs, and Awards to help ensure that our speakers represent our diverse membership to the fullest extent possible. Other notable efforts include support for workshops by the Broadening Participation Committee (on the topic of a sense of belonging and overcoming obstacles for people of color) and by the Public Affairs Committee (on perspectives on LGBTQ+ in academia), and adding the option of pronouns on our name badges. This was the first year for such an option on badges, and the response to it was overwhelmingly supportive. These events and efforts were empowering for many people, reflecting SICB's values of diversity.
Notes from the member survey. We received substantial feedback from our members about this year's conference, and I want to personally thank the 460 individuals who completed our Post-Meeting Survey. Your feedback is really important—it helps drive changes in the way we do things to continually improve the climate and keep the society at the cutting edge. The Executive Officers and Committee greatly value the insight, and use the feedback as a springboard for discussion. In recent years your feedback has led to things like pronouns on badges, free child care, and a mother's room. The latter two are especially popular with members with young families because they enable the conference to be experienced more fully, and for some, even at all. Of relevant respondees, all judged the event to be somewhat (40%) or very (60%) family friendly.
The overall response to the quality of the meeting was very positive (see graph above). It's extremely encouraging that 99% of the respondees rated the meeting as good to excellent. That's almost shockingly high. (Perhaps an alternative explanation is that the survey response pool didn't represent the full population well, but we have to focus on the data we have, right?) SICB continues to be a favorite for many, with most respondees saying that the conference is much better (19%), better (44%), or equal (31%) compared with meetings of other societies.
The poster sessions were well received, with some people noting that there was more space than in some previous years. These sessions are always vibrant—they are partly the lifeblood of the conference. They tend to be well-attended, which is great, but it usually makes for a boisterous and sometimes loud and crowded experience. One suggestion was to ask people who get caught in a group conversation to politely shift to another location, to give more room for those who are still wandering and looking at posters. It might help the presenters as well. Also take note that posters are usually put up a few hours in advance of the sessions, so if you want to wander around and view in peace and quiet, feel free to check them out in advance. One complaint about the poster sessions was that the drink prices were too high. We do as much as we can to keep costs low, but we are generally at the mercy of the venue with their prices.
The use of social media by members continues to be mixed. Of the respondees, about half (48%) used some form of social media, with the lion's share of usage going to Twitter (80%) and then Facebook (27%) and Instagram (20%). The shift away from Facebook toward Twitter has been slowly building over the past few years. Of the non-users of social media, some (23%) wish they had time to use it, whereas others do not feel savvy enough to use it (15%) or don't see its utility for professional communication (32%). Officially, SICB's view is all-in; we are in favor of our members spreading the word about our science in any way possible. The more the merrier. We don't, however, force it upon our members. Keep in mind that we communicate with members via multiple avenues, and that we'll never provide important information solely through social media. Also, for the second year, we have had a formal opt-out policy for social media (meaning that presenters must show 'no tweet' or 'no photos' icons if they wish to opt out of social media). The vast majority of respondees (93%) were neutral (19%), comfortable (32%), or very comfortable (41%) with this policy. Please help spread the word about its usage, and feel free to engage us if you encounter problems.
Speaking of not forcing things on our members, we continue to provide both electronic and paper versions of the meeting abstract book. Most members appear to primarily use the app; only 11% did not use it in Austin. Despite the high numbers of users, there are still a number of issues with the app that need to be improved. The phone/tablet app has been available since 2013, and each year we have taken suggestions from our members and attempted to make the app better. Our goal is for the app to be a seamless experience; like a referee, it'll be best when no one notices it. Personally, I have been using it for a number of years, and while it has gotten substantially better over time, we will aim for better for 2021. So thanks for all of your suggestions on improvements—we will work with the developers to implement as much change as possible.
Opinions about the socials varied widely. For socials that have tended to be off-site in recent years, some people appreciated the hotel venue for being more low-key and easy to access, whereas others were disappointed in the more sterile setting. One universal complaint was that food ran out quickly and drink prices were too high. Both of these are in some way related to SICB's aim of low cost of registration. Refreshments and catering tend to be exorbitant at our venues, and it's difficult to impossible to provide copious food or cheap drinks on a tight budget.
Student participation at SICB continues to be strong, and we had 1,197 students (2 high school, 402 undergraduate, 793 graduate) register for the meeting, with 2,278 registrants overall. In total, 729 presentations were given by students, representing about 40% of all presentations. Impressive! Many of these students were able to attend with support from our travel awards programs for annual meeting attendance. We continue to encourage our Full Members to bring students to this meeting, and thank all of you who have supported students in any way.
Thanks to our symposium organizers. We would like to thank the organizers of the 12 symposia in Austin: James McClintock, Charles Amsler, Bill Baker, Art Woods, Amy Moran, Gareth Fraser, Darrin Hulsey, Tyler Stevenson, Lynn Martin, Haley Hanson, Virginia Hayssen, Teri Orr, Ulrike Muller, Simon Poppinga, Anna Westermeier, Justin Jaworski, Chris Clark, Karen Burnett, Jonathon Stillman, Don Mykles, David Durica, Henry Astley, Lance McBrayer, Eric McElroy, Diego Sustaita, Lindsay Waldrop, Jonathan Rader, Yuxiang Liu, and Sarah Burmeister. Look to the upcoming issues of ICB to see the papers that result from these symposia!
Upcoming meeting: Washington D.C. 2021. Check out the "Upcoming meetings" web page for updates on the venue for the 2021 Washington D.C. meeting and program throughout the coming year. And you can look ahead to see the future venues — we have confirmed the locations through 2025.
Tentative 2021 symposium schedule
Monday, January 4
SICB-Wide Symposium: Blinded by the light: Effects of light pollution across diverse natural systems, Organizer: Meredith Kernbach
Genomic perspectives in comparative physiology of mollusks: Integration across disciplines,

Organizers: Omera Matoo and Maurine Neiman

Physical mechanisms of behavior,

Organizers: Patrick Green and Alejandro Rico-Guevara
Tuesday, January 5
SICB-Wide Symposium: Biology beyond the classroom: Experiential learning through authentic research, design, and community engagement,

Organizers: Alexandria Hansen, Patrice Connors, Hayley Lanier

An evolutionary tail: Evo-Devo, structure, and function of post-anal appendages,

Organizers: Janneke Schwaner, Tonia Hsieh, Craig McGowan

Spatiotemporal dynamics of animal communication,

Organizers: Kim Hoke, Nate Morehouse, Sara Wasserman
Wednesday, January 6
SICB-Wide Symposium: The integrative biology of pigment organelles,

Organizers: Florent Figon, Jérome Casas, Leila Deravi

The biology of sticky: Adhesive silk, fiber, and glue biomaterials across Eukaryota,

Organizers: Mercedes Burns and Sarah Stellwagen

Sending and receiving signals: Endocrine modulation of social communication,

Organizers: Karen Maruska and Julie Butler
Thursday, January 7
Metachronal coordination of multiple appendages for swimming and pumping,

Organizers: Margaret Byron, David Murphy, and Arvind Santhanakrishnan

Biology's best friend: Bridging disciplinary gaps to advance canine science,

Organizers: Caleb Bryce and Ana Jimenez

Manakin genomics: comparative studies of evolution and behavior in a unique clade of birds,

Organizers: Ignacio Moore and Blake Jones
In addition to these symposia, we will be holding a special session in honor of George Gilchrist, who recently passed away after battling cancer. Perhaps best known for his support of SICB members as a long-time program officer at NSF, he was a friend and mentor for many in the Society, particularly those in DEE.
Call for new symposia for Phoenix 2022. Looking ahead to the 2022 Annual Meeting in Phoenix, AZ: It is already time to start planning symposia for the 2022 meeting in Arizona. The deadline for symposium proposals for the 2022 meeting is August 24, 2020. SICB welcomes symposium proposals from folks at all career stages, including junior faculty, postdocs, and graduate students. If you are thinking about organizing a symposium for 2022, contact your divisional program officer(s) and cc me (ProgramOfficer@sicb.org) to discuss the appeal of your ideas, and ask for suggestions that could help ensure broad appeal across the Society. The SICB SYMPOSIA POLICIES AND GUIDELINES are a good place to get started and full of helpful information on how to pitch your idea. Keep in mind that SICB has recently begun reimbursing symposium speakers for the full meeting registration fee upon submission of the manuscript to ICB. This is just small incentive to encourage symposia at the meeting to support the journal and society.
Message from the Treasurer, Miriam Ashley-Ross
SICB continues to be on sound financial footing. Our assets total nearly $2.1 million dollars, most of which consists of investments allocated to our various named funds. Our guiding principles in developing each year's budget are (1) the Society should be "in the black" each year; (2) the registration fees for the Annual Meeting are set so that the meeting breaks even; and (3) the membership dues are set to fund the non-annual-meeting expenses of the Society.
Because SICB's finances use a Fiscal Year that runs from July 1 – June 30, the most recent FY that we have final numbers for is FY 2019. The Society's overall net value increased by slightly over $46,000 in that fiscal year, attributable to gains in our investments. Breaking down the numbers, the revenues from the annual meeting were slightly below the costs; this is expected, because some of the costs are offset by transfers from the named funds that support specific meeting-related endeavors. For example, the Mangum Fund for Student Support provided approximately $12,500 to partially cover student rooms at the annual meeting (the rest of the cost coming from the general operations budget). At the 2019 Annual Meeting, the Executive Committee approved a change in the amount allowed to be transferred from the named funds from 4% of value to 3.5% of the trailing 5-year average fund value, due to volatility in the stock market during 2018. Transfers from named funds and Divisions bring us to just above the "break even" point for the Annual Meeting; further increases in the overall value of Society assets results from investment gains over and above the 3.5% that may be drawn from the funds annually.
Based on data from the final FY 2019 numbers the Finance Committee (Treasurer, President, Past President, President-Elect, and Executive Director) decided to increase the budget for Mangum student support at the 2021 Annual Meeting from $40,000 to $60,000. We also have allocated $10,000 for costs associated with Code of Conduct training and enforcement. Other costs for the meeting vary based on the venue, and fluctuate slightly from year to year. The Executive Committee approved the FY 2021 budget at the Austin annual meeting.
While SICB is in good financial shape, we are always looking to improve our ability to support various endeavors. Our main vehicle for that is the named funds (e.g., the Bartholomew fund, Moore fund, Bern fund, etc.) that are typically administered by individual Divisions. All except for the D. Dwight Davis fund and the Wenner Strong Inference fund are below their targets. Members can check with their Division chairs for updates on Divisional needs and opportunities. A focus of the Society as a whole for the past three years has been the Double Your Dues for Student Support campaign (DYD), which asks all members, of any membership level, to contribute, in addition to their regular dues, an amount equal to one year's dues over a period of three years. These funds are targeted to enhance the Grants In Aid of Research/Fellowships for Graduate Student Travel, which support competitive research grants for SICB student members. Now that we are in the final year of this effort, it is appropriate to ask, "Is it working?" Unfortunately, the short answer is "No." SICB has around 2,500 members, and the total dues receipts in FY 2019 were $164,214. If everyone were contributing to DYD, we would expect close to 2,500 donations per year (~7,500 over the three-year period), which would total approximately $55,000 annually. What are the actual numbers? Over 3 years, we have had 166 donations for $10,366. Note that these are specifically DYD donations, and do not include donations made by members for other purposes. So, what to do? The SICB leadership has been trying to increase these resources through voluntary donations in an effort to keep meeting registration costs down. If these are unsuccessful, it may be necessary to raise registration fees and/or annual dues to keep pace with increased demand for student support. Respectfully submitted, Miriam Ashley-Ross
Message from the Secretary, Alice Gibb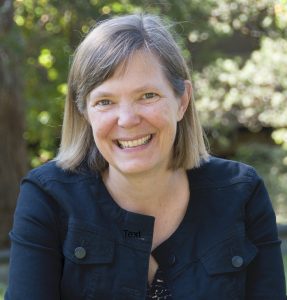 Just a brief reminder that the spring elections are upon us. We have candidates for President, Treasurer and Member at Large at the society-wide level, and almost every division is also electing new officers. ALL full, post-doctoral, and graduate student members can vote, and the membership year runs through the spring. That means if you paid your membership in spring, summer, or fall of 2019 (including those who paid membership as part of the 2020 meeting registration), then you are eligible to vote! We welcome participation by all members, especially graduate students. Please read the candidate biographies and then choose the candidates that you feel will help lead SICB into a bright, productive, and inclusive future!
Please feel free to contact me at secretary@SICB.org if you have any questions about the spring 2020 elections other aspects of the business of the society.
Integrative and Comparative Biology, Ulrike Müller, Editor
Supporting SICB authors and symposium organizers. In 2020, Integrative and Comparative Biology continues toward its goal of supporting SICB authors in communicating and disseminating their research.  At the Austin 2020 meeting, ICB co-hosted a well-attended workshop on science communication facilitated by a team of communication experts (Eric Tytell – AAAS Mass Media Fellow and free-lance science writer, Kathryn Knight – News and Views editor at Journal of Experimental Biology, Ulrike Müller – editor in chief at Integrative and Comparative Biology, Jason Macrander – Social Media editor at Integrative and Comparative Biology).  At the workshop, symposium speakers and conference presenters were learning about how to share their science with a wider audience through social media, press releases, radio or podcasts. ICB also co-hosted a workshop for future symposium organizers to support organizers in planning their 2021 symposia.  
Second Editor's Challenge and Virtual Symposia. ICB is launching the Second Editor's Challenge. We aim to organize a virtual workshop and symposium and we are currently looking for ideas on suitable topics.  The first Editor's Challenge was "define stress". If you have an idea for a topic or if you would like to bring together a group of people around a cutting-edge challenge, please reach out to ICB.  We offer you ICB's resources to organize a virtual workshop and the opportunity to publish in ICB.
Integrative Organismal Biology, Adam Summers, Editor
The 2020 meeting in Austin was an opportunity to update the membership on progress with Integrative Organismal Biology since the launch of the journal one year ago. In 2019 we had 38 manuscripts submitted to the journal with authors spanning every SICB division. Many of the published articles have done well with AltMetrics, and according to Oxford we are doing very well in this regard compared to other journals. We have another year of introductory pricing for SICB members at $1200 per article. Our expectation is that we will have more than 50 articles for 2020. The first volume of the journal closed on the 1st of January 2020 and we are now working on volume 2.  We publicized our policy of redacting reviews at the 2019 meeting and got both positive and vehement negative feedback. We had planned to write an editorial on the topic, but it turned out that the number of reviews we had to redact went from about 30% to less than 5%.
There has been great cooperation between IOB and ICB. Manuscripts have been passed over from ICB to IOB by Ulrike Muller, the editor-in-chief of ICB. That direct help is nice, but more significant is the intellectual synergy, with a shared vision of inclusivity and diversity, as well as new ways to communicate science. We are looking forward to planning virtual symposia that will challenge our ideas about how we push science forward and will feed manuscripts to both journals. 
We have no ISI impact factor, and will not have one for at least 4 years. We will shortly be submitted by OUP for coverage in PubMed, and we expect this application to be successful. We are already covered by Google Scholar, and in another year they will have enough data to give us a journal-based impact factor.
The launch year was wonderfully successful and we look forward to the SICB membership continuing to support the society by contributing excellent science to the journal. This will establish us early as a force in the world of organismal biology.
Education Council Report, Lisa Whitenack, Chair
John A. Moore Lectureship. We were very excited to have Emily Graslie as our John. A. Moore Lecturer this year, where she spoke about the world of science education and communication in her talk "Prehistoric Road Trip: Crafting a Story 2 Billion Years in the Making." Emily is the Chief Curiosity Correspondent at the Field Museum in Chicago and host of the extremely popular YouTube channel The Brain Scoop. After moving to Montana to pursue an undergraduate degree in fine art painting, she fell in love with the campus vertebrate research collection as a place of artistic inspiration. What started off as a passionate volunteering position within a small museum eventually transformed into a full-time career as an advocate for these under-appreciated repositories. Emily spoke about how this journey led to her new PBS series ("Prehistoric Road Trip") and lessons for communicating science with the masses. Look for the series to air this summer on your local PBS station.
As a reminder, any SICB member can nominate speakers for the Moore Lecture. The aim of this lecture series is to invite a nationally-recognized speaker who does not generally attend the SICB annual meeting to offer the society a new perspective on science education. Nominations should include a curriculum vitae, a one-page description of the nominee's contributions to science education, and any additional supporting materials related to the nominee's achievements in science education, along with up to three recommendation letters. A file including nominated candidate materials will be kept for consideration for a total of three years, and candidates can update any component of the file before consideration for that year's award. The Chair of the Educational Council may authorize funds to help support the winner's attendance at that year's meeting. Please send nominations for this award to the Chair of the Educational Council (Chair.EdCouncil@sicb.org). The deadline for nominations is 23 August 2020.
Teaching and Learning X (TAL-X) workshop. This year's Teaching and Learning X (TAL-X) workshop was "Teaching critical thinking about science and technology: GMOs as a case study". Participants were walked through methods to engage their students in critical thinking in the context of bioethics. Statements about GMO safety were used as a test case, where participants role-played the part of students in a bioethics course. The workshop was organized by Bram Lutton and co-lead by Steven Druker, Executive Director of the Alliance for Bio-Integrity.
We have already started receiving proposals for the 2021 TAL-X. If you have an idea for a terrific workshop, please contact us! To begin coordinating each annual workshop, applications include the following specific information, along with any foreseeable logistical considerations: for example, space/location, timing, invited participants, refreshments, and an itemized budget. Past TAL-X workshops have generally been 1.5-2 hours in length, in the evening, and they generally include refreshments; however, this is an informal and flexible opportunity and all ideas are welcome! The Chair of the Educational Council may authorize funds to help in support of the TALX workshop at each year's meeting. Please send application materials to the Chair of the Educational Council (Chair.EdCouncil@sicb.org). The deadline for applications is June 1st, 2020.
Patricia Morse Award for Excellence and Innovation in Science Education. The M. Patricia Morse Award for Excellence and Innovation in Science Education is an annual prize awarded to a SICB member at any career stage for significant achievement in science education. This award honors the achievements and contributions of M. Patricia Morse, President of SICB in 1985, to the Society especially in the area of education. The 2020 Morse Award was received by David Epel of the Hopkins Marine Station and the Department of Biological Sciences at Stanford University. While David is perhaps best known to SICB members for his scientific research on sea urchin embryos, he also has a long history of bringing sea urchin embryos into the education realm, including the Sea Urchins for Education and Virtual Urchin websites and the textbook Ecological Development Biology. He also has had a successful career mentoring undergraduate researchers and was awarded the Allan V. Cox Medal for Faculty Excellence in Fostering Undergraduate Research in 1995.
 If you know of an outstanding educator who is a SICB member, please nominate them! The SICB Educational Council will accept and evaluate applications as well as nominations for this award. Nominations should include a curriculum vitae, a one-page description and any supporting materials related to achievements in science education, and three letters of support. In lieu of an oral presentation, awardees are expected to write a brief article for the SICB newsletter or journal describing their achievements or any important aspect of science education. Each year's winner will be recognized prior to the introduction of the Moore Lecturer, and the Chair of the Educational Council may also authorize funds to help support the winner's attendance at that year's meeting. Please send nominations for this award to the Chair of the Educational Council at Chair.EdCouncil@sicb.org. The deadline for nominations is 23 August 2020.
Looking ahead. The Educational Council is already working on events for SICB 2021. We are happy to be assisting with the symposium "Biology Beyond the Classroom: Experiential Learning through Authentic Research, Design, and Community Engagement". One of the Educational Council's responsibilities is to assist in the development of science education and communication symposia. Please shoot us an email (in case you missed it, it's Chair.EdCouncil@sicb.org) if you are thinking about education-based symposia for future annual meetings.  We are also working on reorganizing and reimagining the Research and Education Resources (RER) database. Please stay tuned for updates!
Finally, the 2020 SICB annual meeting saw a changing of the guard for the Educational Council, as Bram Lutton finished his service as chair. Bram has been a member of the Educational Council since 2013 and has been instrumental in the success of the TAL-X workshops and bringing in speakers for the Moore Lecture. On behalf of the Educational Council, thank you for all of your work!
Broadening Participation Report, Rita Mehta, Chair
The goal of the Broadening Participation (BP) committee is to increase the diversity of SICB and the field of integrative biology at all career stages, in terms of gender/gender identity, sexual orientation, race/ethnicity, ability/disability, and socioeconomic background. The BP committee works to increase the diversity of SICB members through the following activities:  1) providing travel awards to help underrepresented attendees defray the costs of attending the annual meeting, 2) supporting a workshop with a topic that fosters inclusivity and professional development, 3) hosting an evening social at the SICB meeting, and 4) organizing a one-on-one meeting mentorship program. These events and programs are open to all SICB members.  
The Broadening Participation Committee met during the annual meeting in Austin, Texas to discuss committee membership, maintenance and potential expansion of the BP Meeting Mentorship program, and scoring rubric for the BP travel awards. Throughout the coming year, the committee will continue to benefit from the participation of members Nick Burnett, Kaushik Jayaram, Gabriel Rivera, Shayle Matsuda, and Crystal Reynaga, our newest addition to BP. BP and SICB leadership would like to thank Karen Maruska for her service over the last few years and her contributions which have improved our activities. 
BP Travel Awards bolstered by the Gans Collections and Charitable Fund. The BP Committee was fortunate to receive a generous donation from the Gans Collections and Charitable Fund, Inc., a foundation established by renowned vertebrate morphologist and functional anatomist Carl Gans, to provide additional support for our travel award program. To learn more about the foundation and additional opportunities for conference travel grants, please visit http://carlgans.org. For the 3rd consecutive year this donation has allowed the BP committee to double the number of travel awards given. For 2020, the committee offered travel awards of up to $500 to 42 applicants, 29 of whom were women. Our awardees were of Latin X descent, Black/African American descent, and Native American/Pacific Islander descent and represented varied career stages from undergraduate to newly appointed faculty. Travel award recipients were welcomed at an evening Meet-and-Greet on January 3rd, and their accomplishments were celebrated at the BP award social on Sunday, January 6th at the Marriott, our conference venue.
Annual Broadening Participation Meeting Mentorship Program at the 2020 meeting. In 2018, the Broadening Participation committee started the BP Meeting Mentorship program. The program provides all SICB members who are underrepresented and/or who enhance diversity within their field, region, or institution with the opportunity to be matched with a "meeting mentor" – a more experienced student, post-doc, or faculty member who has attended SICB several times.  Mentors were able to help their mentees make the most of the meeting, offer tips on which sessions and events to attend, provide career-related advice, and/or attend events with their mentees to help expand their professional network at SICB. The positive response from our members encouraged BP to grow the mentorship program in 2019. This year, there was a glitch with our communication with potential mentors and mentees and we could only match a small fraction of our interested members. We apologize to those who indicated they were interested in participating and were not matched with a mentor or mentee. BP has identified the problem and we have a plan to streamline the communication for this program on the website. The matching survey and additional information about the program will be posted next fall on the Broadening Participation web page at http://www.sicb.org/meetings/bp/.
Broadening Participation Workshop at the 2020 Meeting in Austin, TX. We deviated from our usual professional development workshop in Austin to experience the film screening entitled, "Can We Talk? Difficult Conversations with Underrepresented People of Color: Sense of Belonging and Obstacles to STEM Fields. This film was directed and produced by Dr. Kendall Moore, a Professor in the departments of Journalism and Film Media at the University of Rhode Island. "Can we Talk?" features raw and unfiltered conversations about the struggles of underrepresented people of color on their paths to success. The film is powerful in its sobering ability to capture the emotional experience of minority students navigating STEM disciplines, who are often met with discrimination, discouragement, and stereotype threat. The film also shows how sometimes even simple gestures from mentors or those who have had much experience navigating various educational systems can help dissipate anxiety and may encourage feelings of stability, determination, and a sense of belonging. Dr. Moore introduced the film and facilitated an intimate discussion with the attendees afterwards. 
As a SICB member and an underrepresented minority in STEM, I personally had never encountered an environment that felt as inclusive, encouraging, and accepting as the one Dr. Moore created after her film screening. Dr. Moore and her film helped facilitate an environment of camaraderie, where many could share their personal experiences in academia from the undergraduate to faculty level. There was consensus among BP members that these types of environments are valuable and important in creating dialogue around these issues to retain and recruit talented developing scientists. If you happened to be present at the film screening and / or participated in the discussion after the screening, BP would be grateful for any feedback you might have for emulating spaces that foster encouragement and a sense of belonging during future SICB meetings (chair.bpc@sicb.org). 
Public Affairs Committee Report, Sharri Zamore (Chair) & Thomas Sanger (Past-Chair) 
The SICB Public Affairs Committee (PAC) has had an exciting annual meeting. At this meeting we hosted a workshop that drew attention to the many unique experiences and challenges our LGBTQ+ members face, kicked off a new social media initiative, and began working with our 2020 cohort of student journalists. The 2020 meeting also marks the end of service for past PAC chair Dr. Thomas Sanger and the beginning of service for new PAC chair Dr. Shaz (Sharri) Zamore. 
Visibility and empowerment of all underrepresented groups are key first steps to inclusion and belonging, and essential to creating a safe space for networking, community building, professional development and the mentorship of young scientists. This year, the PAC hosted a new workshop, "Embracing Variation Among Humans: Perspectives on LGBTQ+ Experiences in Biology and Academia," at the 2020 Austin conference in collaboration with the National Organization of Gay and Lesbian Scientists and Technical Professionals (NOGLSTP). Eric Tobin, the NOGLSTP facilitator, and a panel of five LGBTQ+ SICB members, started the conversation about effectively addressing the needs of our LGBTQ+ communities at SICB and more broadly, in academia. The panelists shared personal and professional stories about how their intersectional identities shaped their journeys, which brought to light some of the larger systemic barriers more subtle day to day discrimination LGBTQ+ face. During the audience Q&A, panelists shared success stories and simple actions that allies can take to help make STEM more inclusive for LGBTQ+ people at their own institutions, and at SICB. The workshop ended with small-group breakout discussions covering topics from intersectionality to organismal sex biases in research. The Embracing Variation workshop opened the door for conversation and engagement on this important topic, and we on the PAC and at SICB are committed to continuing this dialog in years to come. We are extremely grateful for the five panelists and their contribution to improving inclusion within SICB. The PAC encourages ideas and feedback on facilitating inclusivity discussions and support at future meetings. (pac@sicb.org)
Finally, the PAC is happy to announce the expansion of SICB's communication efforts. First, we are proud to welcome the 2020 cohort of student journalists, Tracy Burkhard, Ben Buford, Jordan Bush, and Victoria Farrar. Their stories will traverse the scientific diversity of SICB's divisions and illuminate human aspects of research. We look forward to sharing their stories this spring!  We also welcome graduate students Noah Bressman, Katherine Gonzalez, and Ioannis Tsagakis to their roles as SICB's Social Media Correspondents, where they manage SICB's Twitter presence. SICB's Twitter following has grown from only a few hundred in 2016, to over 4300 today. We commend our new Correspondents for their hard work, and look forward to the changes to come! 
If you have successes to announce, such as paper acceptances, grant awards, and upcoming employment opportunities, please remember to tag @SICB_, so we can share them with the community.
Student and Postdoctoral Affairs Committee, John R. Hutchinson, Chair
SPDAC's activities went very well at SICB 2020. We had numerous good conversations at our exhibits hall booth and lots of positive feedback (and uptake) on our brochures, which we'll endeavor to put up online. Our "Transitions in Science" workshop was a blast —we had a lot of good interactions and conversations. It was a busy session. I was glad to see that the "careers in industry" table was very busy in particular. And no expert was left without people wanting to chat to them. Thank you to all of our experts! And to our many enthusiastic participants full of smart questions.
We thank our divisional reps for their service: Sammi Smoot, Jonathan Chang, Brett Aiello, Amaneet Lochab. We also welcome our new replacement reps: Ryan Hulett (DEDB), Emily Lessner (PCB), Armita Manafzadeh (DCB), and Rebecca Varney (DIZ). 
For SICB2021 in Washington, DC, we have agreed on 2 SPDAC events:
Similar booth, with poster advertising our activities for the meeting. And:

More brochures

! Same ones plus: how to do a diversity statement, What to do during the "nether-zone" between undergrad-grad school, 1st-timer SICB tips (including SPDAC rep info), Federal/other fellowships, Research statement, etc. Ideas are welcome!

We'll have an easel with

post-its

for people to suggest what they want from SPDAC. "Office hours" will be posted for Divisional reps at the booth

We will try to get some

drink tickets

to raffle off over the week in return for students+postdocs (NOT faculty!) showing up to speak with SPDAC reps.
Similar workshop

, but with theme "

Transferrable skills in academia and non-academia

" — and with a

strong DC theme

. We will invite similar experts to this year plus DC (ideally SICB-affiliated?) experts from government, policy/thinktank, museum, NGOs, etc. Ideas/suggested expert nominations encouraged! Topics will include skills in these domains and sci-comm and more. We will start with a

30 min panel chat

about transferrable skills then 60 min roundtable sessions. Our goal is to ensure that the panel is maximally diverse in all senses.
Have a great winter, spring and summer. We aim to have some exciting updates on our workshops' experts in the Fall newsletter.
Development Report, Lou Burnett, Development Committee Chair & SICB Past-President
SICB Funds. SICB has invested funds that provide support for students to attend the annual meeting and support their research, support for symposia, lectures, and several awards. There are separate funds that are designed for specific purposes including the ones mentioned below. Without these invested funds most of the SICB activities would not occur in their current robust form.
Double Your Dues. We are in the third year of our Double Your Dues (DYD) Campaign where we have asked each member of SICB, including the students, to contribute over a period of three years the equivalent of SICB dues for one year. At this time 166 SICB members have donated over $10,300 to fund student research through the DYD Campaign!
Estate Planning. It is never too soon to consider ways to remember things that are important to you. The Development Committee now provides mechanisms and documents (see Estate Planning – go to Donate to SICB, left panel of the home page) to assist you in planning your legacy. Estate planning is a very personal endeavor and crafting documents to meet your specific needs are done on a one-to-one basis. Please contact Lou Burnett, Chair of the Development Committee (Chair.Development@sicb.org) or Brett Burk, SICB Executive Director (ExecDir@sicb.org) for details or if you have any questions.
SICB Apparel. Remember to order your SICB Apparel (https://sicbstore.qbstores.com/). Show your support of SICB and its programs. A percentage of all apparel sold benefits SICB.
Named Student Research Awards. Student Research Awards are given each year through the Grants-in-Aid of Research program and the Fellowship of Graduate Student Travel program of the Society. This support of research is provided by a special research fund and by the operating budget of the Society. SICB recently established named awards for the most outstanding student applicants. These awards are established through donations to the Student Research Fund (GIAR, FGST). A donation of $1,000 to the fund in honor of an individual will memorialize that individual with a named student award for one year; a $5,000 donation will memorialize that individual each year for 5 years and so on. For donations associated with an individual that is greater than $20,000 (all of these include multiple donations), the named award will be given in perpetuity. At the 2020 annual meeting the following named awards were presented to our top student applicants. Congratulations to these students!
Steven Vogel Award

to

Sara Wang

, Louisiana State University (GIAR)

Toby Gaunt Award

to

Rachel Davis

, College of William and Mary (FGST)

Rosemary Knapp Award

to

Alyssa Eby

, University of Windsor (GIAR)

Alexander Fodor Award

to

Bradford Dimos

, University of Texas, Arlington (GIAR)

Steve Wainwright Award

to

Christopher Moore

, East Carolina University (GIAR)
Recognition of Donors. Since 2014, the Society has recognized donors both through ribbons attached to badges at the annual meeting and listing donors in the Spring Newsletter. In 2019, SICB received over $25,000 from 175 individual donations in support of its programs. Below we highlight our list of patrons who made contributions in 2019 and thank them for their generosity.
Special Recognition for Diamond SICB Donors contributing $1000 or more in 2019.
Elizabeth Adkins-Regan (to honor Rosemary Knapp)

Tom Daniel

Ken Dial

Terry Dial

Patricia Morse (to honor John Moore)

Bob Roer

Billie Swalla (to honor Alexander Fodor)

Sable Systems International (in support of the Bart Award)

Sarah Woodin
Diamond ($500 and up)
Frances Bonier (to honor Rosemary Knapp)

Karen Burnett

Louis Burnett

Ellen Ketterson (to honor Rosemary Knapp)

Robert Mason (to honor Rosemary Knapp)

Ignacio Moore (to honor Rosemary Knapp)

Ken Sebens

David Wake

Marvalee Wake

Susan Williams

Frances Bonier (to honor Rosemary Knapp)
Platinum ($250–499)
Andy Baxevanis

Jon Harrison (to honor Rosemary Knapp)

Don Mykles

Sherry Tamone (to honor Rosemary Knapp)

John Wingfield (to honor Rosemary Knapp)

Sarah Woodley (to honor Rosemary Knapp)
Gold ($100–249)
George Bakken (to honor Rosemary Knapp)

Michael Baltzley

Richard Blob

Marguerite Butler

Timothy Casey (to honor Rosemary Knapp)

Kathleen Casey (to honor Rosemary Knapp)

David Collar

Robert Cox

Erica Crespi

Kathy Dickson

Sarah DuRant (to honor Rosemary Knapp)

Lara Ferry

Douglas Gaffin (to honor Rosemary Knapp)

Alice Gibb

Thomas Hahn

Lynn Hartzler

Tyson Hedrick

Susan Herring

Diana Hews (to honor Rosemary Knapp)

Vikram Iyengar

Darwin Jorgensen (to honor Steve Vogel)

Deborah Lutterschmidt (to honor Rosemary Knapp)

Scott MacDougall-Shackleton (to honor Rosemary Knapp)

Duncan MacKenzie

Karen Maruska (to honor Rosemary Knapp)

Steven McCormick (to honor Rosemary Knapp)

Jenna Monroy (to honor Rosemary Knapp)

Kristi Montooth

John Pearse

Robert Podolsky

Mary Rice

Lynn Riddiford

Michael Romero (to honor Rosemary Knapp)

John Scarpa (to honor Rosemary Knapp)

Sandra Scarpa (to honor Rosemary Knapp)

Lars Schmitz

Daniel Speiser

Nancy Staub (to honor Rosemary Knapp)

Brian Tsukimura

Allison Welch

Terry West
Silver ($50–99)
Philip Bergmann

Rachel Bowden

Jamie Cornelius

Ben Dantzer

Susan Foster

Aaron Galloway

Lisa Hazard

Wendy Hood

John Hranitz (to honor Rosemary Knapp)

Karuhiko Itagaki

Michele Johnson (to honor Rosemary Knapp)

Diane Kelly

Christine Lattin (to honor Rosemary Knapp)

Matthew Lovern (to honor Rosemary Knapp)

Rosalie Maltby (to honor Rosemary Knapp)

Lynn Martin (to honor Rosemary Knapp)

Donald Miles

David Norris

Ned Place (to honor Rosemary Knapp)

Colin Summers

San Van Wassenberg

Maren Vitousek (to honor Rosemary Knapp)

Dylan Wainwright

Brian Walker

Travis Wilcoxen

Art Woods (to honor Rosemary Knapp)
Bronze (<$50)
Brett Aiello

Haley Amplo

Miriam Ashley-Ross

Andrea Aspbury (to honor Rosemary Knapp)

Charles Booth

Noah Bressman

Nicholas Burnett

Luke Butler

Stephanie Crofts

Mason Dean

Scott Dominic Cinel

Hugh Ellis

Stacey Farina

Malcolm Gordon (to honor Rosemary Knapp)

Jennifer Grindstaff (to honor Rosemary Knapp)

Alexander Hall

John Hatle (to honor Rosemary Knapp)

Amberleigh Henschen (to honor Rosemary Knapp)

Carole Hickman

Sarah Humfield (to honor Rosemary Knapp)

Barbara Joos

Emily Kane

Sandy Kawano (to honor Steve Vogel)

Harvey Lillywhite

Spencer Mass

Kevin Matson

Gregory Mutumi

Julia Notar

Sara O'Brien

Alexandra Pamfilie

Rrian Ramos-Guivas

Christopher Richardson

Nicholas Santangelo (to honor Rosemary Knapp)

Wendy Smith (to honor Rosemary Knapp)

Kristin Stover

Cristy Strand

William Talbot

Zuleyma Tang-Martinez

Jessica Tingle

Erica Westerman

John Whitman (to honor Rosemary Knapp)

Tony Williams (to honor Rosemary Knapp)

Dorothy Zahor

William Zamer
Society-Wide Elections: Candidate Biographies
Candidates for SICB President-Elect
Frank E. Fish
Current Position: Professor of Biology, West Chester University (WCU)
Education: B.A. Biology, SUNY Oswego (1975); M.S. (1977) and Ph.D. Zoology, Michigan State University (1980).
Professional Experience: Assistant, Associate, and Professor, Biology Department, WCU (1980-Present); Faculty Wallops Island Marine Science Center (1982); Chair Biology Department, WCU (2000-2001); Editorial Board, Bioinspiration & Biomimetics; Faculty Shoals Marine Laboratory, Cornell University (2007-2015); Associate Editor, Marine Mammal Science (2008-Present).
SICB Activities: Life member. Local Committee, Philadelphia, PA (1983); Nominating Committees, Chair DVM (1984, 1988, 1992); Secretary DVM (1991-1995); Editorial Board American Zoologist (1992-1997); D. Dwight Davis Student Award Committee (1996, 1999); Co-organizer of symposia (2001, 2015); Chair of the DVM (2004); SICB Digital Library Advisory Board (2004-2006); Program Officer DCB (2006-2009); DCB Nominating Committees (2006, 2011, 2013).
Other Memberships: American Society of Mammalogists, Marine Technology Society, Society for Marine Mammalogy
Research Interests: Research includes the energetics, evolution, and biomechanics of swimming, and biomimetic applications of aquatic animal propulsive systems.
Goals Statement: I love this society! The annual meetings are where I come to learn more about science to develop research ideas. My primary goal is to support and strengthen SICB and its mission. SICB provides a venue for important research and professional opportunities as well as demonstrating the excitement and fun of research. I wish to convey this perspective and encourage others to join and participate in this great society. I would like to see greater efforts to increase diversity, both socially and academically. Educators and students at small, teaching-oriented institutions should be encouraged to join SICB and attend meetings. NSF has been a reliable exhibitor at meetings, but we want to invite other funding agencies to participate. I want to support workshops about obtaining jobs, innovative techniques, funding, and publishing. After hearing the Treasurer's report at the 2020 business meeting, it is paramount that we look at additional avenues for funding to build the endowment and provide sustainable assets to support the societal and divisional awards and support student involvement. I would like to work through the Public Affairs Committee to increase our exposure to highlight the importance of our research. Although I have ideas and goals to help strengthen SICB, this is your society. Therefore, I am always looking for good, actionable suggestions and ideas to improve the society. Together we can have a bright future with SICB maintaining its position as a leader in the scientific community.
L. Patricia Hernandez
Current Position: Professor of Biological Sciences, George Washington University, Washington, DC.
Education: BS Eckerd College (1987); MS University of South Florida (1994); Ph.D. Harvard University (1999)
Professional Experience: 2002-present: Assistant – Full Professor, George Washington University; 2014-present: Associate Editor for Zoology; 2018-present: Associate Editor for Integrative Organismal Biology; 2018-present: Audubon Naturalist Society- Board of Directors; 1999-2002: Postdoctoral Fellow, Wesleyan University; 2001: Visiting Professor, University of Washington Friday Harbor; 1999-2000: Visiting Professor, Wesleyan University; 1992-1993: Adjunct Instructor, Eckerd College.
SICB Activities:  Loyal member since 1994 (26 years); 2019-2021: Chair, Division of Vertebrate Morphology and Member of Executive Committee; 2015-2017: SICB Member-at-Large; 2010-2013: Program Officer for the Division of Evolutionary Developmental Biology; 2007-2009: Student Support Committee; 2007-2008: Chair, Broadening Participation Committee; 2005: Chair, Nominating Committee for DEDB; 2004: Organized roundtables for Membership Diversity Committee; 2003: Nominating Committee, DEDB; 2002-2005: Membership Diversity Committee, member; 2001: Chair, Nominating Committee DEDB; 2000-2002: Graduate Student/Postdoctoral Representative for DEDB
Other Memberships: International Society of Vertebrate Morphology; American Society of Ichthyologists and Herpetologists
Research Interests: Functional morphology and evolutionary developmental biology of fishes. Development, functional morphology, and evolution of novelties. 
Statement of Goals: The power of the Society for Integrative and Comparative Biology lies in both our interdisciplinary emphasis as well as our commitment to excellence within each specific Division. The breadth and depth of biology presented at our meetings and published in our journals allows for the type of integrative training that makes our membership unique. NSF has recently formalized a variety of programs to reintegrate biology. The members of our Society have been at the forefront of this mission, contributing to both the evolving Rules of Life programs and incipient Biology Integration Institutes within NSF. This synergy with NSF has helped our members flourish, with the Society playing a leading role in the development of key funding opportunities. As President, I would foster our tradition of interdisciplinary investigation nurturing the essential cross-fertilization that occurs with such integrative vision, making our members more competitive for NSF funding. I would continue those initiatives that have made SICB great such as our mentoring of early career researchers and financial support of student members. I would strive to broaden participation to all scientists, taking advantage of the many urban locations to which we travel. As a queer woman of color, whose parents were immigrants, I value our increasingly diverse membership and I look forward to growing diversity in our leadership. 
Candidate for SICB Treasurer
Miriam Ashley-Ross
Current Position: Professor of Biology, Wake Forest University, NC.
Education: B.S. Northern Arizona University (1988); Ph.D. University of California, Irvine (1994); Instructor, California State University, Long Beach (1994-1995); Grass Fellow, Marine Biological Laboratory, Woods Hole, MA (1995); Postdoctoral Fellow, University of California, Irvine (1995-1996); Postdoctoral Fellow, University of Pennsylvania (1996-1997).
Professional Experience: Assistant through Full Professor, Wake Forest University (1997-current), Associate Dept. Chair (2013-2014); Program Director, Physiological Mechanisms and Biomechanics program, Division of Integrative Organismal Systems, National Science Foundation (2014-2015; 2019-2020).
SICB Activities: Member for 30 years; Treasurer (2019-current); Student Support Committee (2012-2015); Secretary, DCB (2006-2012); Chair, Public Affairs Committee (2000-2008); Public Affairs Committee member (1998-2008); co-organized two symposia for SICB.
Other Memberships: International Society of Vertebrate Morphologists
Research Interests: Functional morphology and biomechanics of animals; locomotion; prey capture; locomotor transitions from water to land
Statement of Goals: In the past two years, first as Treasurer-Elect and then as Treasurer, I have learned a great deal about how SICB "works" as a Society. My priorities are to make sure that we make prudent decisions regarding meetings and support vehicles so that the Society remains solvent. Balancing member costs against expanding desirable programs (e.g., student support) is challenging, and I look forward to continuing to work with the other Executive Officers to ensure that the Society thrives.
Candidates for SICB Member-at-Large
Allen F. Mensinger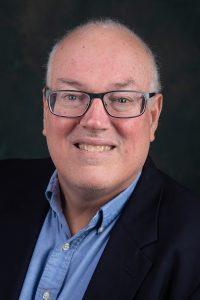 Current Positions: Professor and Department Head, Biology Department, University of Minnesota of Duluth (2000-present) and Director of the NSF-REU Biological Discovery in Woods Hole at the Marine Biological Laboratory (2010-present).
Education: B.S. Duke University (1983), Ph.D. University of California Santa Barbara (1991), Post Doctoral Fellow Vanderbilt University (1991-1993) and Washington University in St. Louis (1994-1999) 
Professional Experience: Grass Fellow Friday Harbor Labs, University of Washington.  Visiting Researcher and summer scientist, Marine Biological Laboratory (1993-present).
Research Interests: Sensory physiology of teleost fish, fish behavior, and developing deterrents to aquatic invasive species.  
Statement of Goals: SICB was the first scientific meeting I attended (Boston, 1989) and I have always appreciated its welcoming environment for students and diverse scientific offering. My research interests range from neurophysiology to animal behavior to ecology which provides a broad foundation to interact with SICB scientists. Working at a regional University has given me insight into both undergraduate and graduate student education and training.  I have been fortunate to spend the past 26 summers at the Marine Biological Laboratory and am currently the director of the summer NSF-REU program. I am very proud that we have recruited 70% underrepresented minority students over the past decade with well over 50% of these students currently enrolled in Masters or PhD programs. I appreciate SICB allowing myself and my students to be a part of the community for over 30 years, and I believe it is now time to give back to the organization. As a Member at Large I will continue to advocate for inclusion while at the same time seeking to increase opportunities and diversity. My broad research and educational training provides the experience to work with all the SICB divisions to assist in SICB's scientific advocacy. Thank you for your consideration. 
Marianne E. Porter
Current Position: Assistant Professor, Florida Atlantic University, FL (2014-present)
Education: B.S. Northern Arizona University (2000); M.S. Northern Arizona University (2002); Ph.D. University of California, Irvine (2007); Postdoctoral Fellow and Faculty Research Associate, Vassar College (2008-2013)
Professional Experience: Visiting Assistant Professor, Florida Atlantic University (2013); Visiting Lecturer, Friday Harbor Labs, University of Washington (2012); Affiliate Research Assistant Professor, Florida Atlantic University (2011-2013)   
SICB Activities: Member for 18 years; Assistant editor for ICB (2019-2021); Membership committee (2018-2021); DCB nominating committee (2018, 2019); DVM nominating committee (2019); Member of SICB ad hoc committee assessing student career outcomes and diversity (2016); Student Support Committee (2012-2015); DCB graduate student / postdoc representative (2010-2012); co-organized symposium (2011); judge for student posters and talks for DVM and DCB at numerous meetings.
Other Memberships: American Society of Ichthyologists and Herpetologists; American Elasmobranch Society; International Society of Vertebrate Morphology; American Association of Underwater Scientists.
Research Interests: Comparative biomechanics and morphology of marine organisms; biological materials, especially cartilage, bone, and skin; swimming, using volitional swimming to understand kinematics.
Statement of Goals: I consider SICB to be my 'home' society, and I would be delighted to give back to this organization by serving as a Member at Large. As a member of the executive committee, I will actively work with the all SICB divisions to facilitate their individual missions and goals. My broad training in ecology (plant – herbivore interactions; riparian ecology), work in functional morphology and biomechanics, and current research in collective animal behavior make me well suited to fulfill the duties of this position and 'advocate for the entire scope of SICB science.' In addition to working across SICB divisions, I can work across career stages. Since I was a graduate student, I have been bringing undergraduates to the annual meeting as a way for them to be broadly exposed to scientific research and highlight their scientific achievements. Now as faculty, I regularly bring high school, undergraduate, and graduate students to the annual meetings because they are in a welcoming and diverse environment where early-career researcher can explore integrative biology. Finally, my role as an ICB assistant editor enables me opportunities to learn about big topics being discussed in many of the divisions, which will help me to fulfil the role of a Member at Large. Thank you for considering me as a SICB Member at Large.