Message from the President
L. Patricia Hernandez, president@sicb.org
Greetings from Washington, DC….where Spring has blown in with enough pollen to choke a dinosaur.
I am delighted to write my first newsletter as your new SICB President, especially after such a wonderful meeting in Austin. Indeed, at the meeting I was approached by a leading scientist (who doesn't usually attend SICB) who wanted to know how we have cultivated such an amazing culture among our members. She remarked that she had NEVER been to a more diverse and JOYFUL meeting, stating that all meetings should be like SICB. I couldn't agree more!!!
After much consternation regarding if the meeting in Austin would be a success, I am happy to report that the meeting drew close to the number of registrants as pre-pandemic levels. With 2092 registrants and 1757 abstracts submitted it was wonderful to see the conference draw its usual number of attendees and amazing science. I want to thank the program committee and especially Thom Sanger for an excellent and diverse program. Two highlights of the meeting for me were talks from Tyrone Hayes and Beronda Montgomery. It was incredibly heartening to see how their experiences truly resonated with an incredibly wide audience (these talks also were the most viewed on SICB+). It really hit me that many in our community are simply unaware of what those of us in marginalized groups go through on a regular basis in pursuit of a scientific career. I can't remember the last time I was so hopeful about seeing real change in our academic communities. During my time as President I will continue our work to make SICB the most diverse and inclusive scientific society possible.
I think that a big part of our success is our commitment to students and other early career researchers. To wit, in the last year alone SICB has supported our students with over $245,000 (room and registration waivers, FGST, GIAR). To have a young vibrant society we need to invest in our future scientists. If we wish to continue this level of support for our students it will be essential to do some serious fundraising to build up the coffers of the Mangum Fund.
With students in mind we also continue to work on making the practices and procedures for our Best Student Presentation awards as transparent and equitable as possible. Our Program Officer (Thom Sanger) and Secretary (Michele Johnson) as well as Program Officer-Elect (Janet Steven) and Secretary-Elect (Marianne Porter) have been hard at work streamlining and standardizing our protocol for the Best Student Presentation competitions across all divisions. We are confident that this will lead to ever more equitable evaluations of presentations throughout SICB. Thank you all for your continued hard work.
Importantly, our meeting survey revealed that there were a significant number of registrants (28%) from PUIs (Primary Undergraduate Institutions). The PUI Action Group led by Jerry Husak continues to discuss new ways to engage with each other and students interested in pursuing careers at PUIs. If interested reach out to Jerry (see newsletter item below) or sign up to get on their mailing list.
Finally, your executive officers are already planning for our next meeting in Seattle. Several of us are especially keen on increasing the amount of vertebrate evolutionary developmental research presented at the meeting. We would like to make SICB THE place for all evodevo research, spanning from plants to invertebrates to vertebrates. Please feel free to reach out if you have any ideas of how we might go about getting the word out.
Message from the President-Elect
Michele Nishiguchi, president.elect@sicb.org
Greetings all! Since January I have been busy getting adjusted to being involved with SICB in my new position, which has been exciting to say the least. My fellow Executive Committee members have been busy evaluating our 2023 Austin meeting, and already are in the planning stages of events and the future of SICB for Seattle 2024. I hope to add more ideas and insight to some of the workshops for our next meeting, including many EJIE (Equality, Justice, and Inclusive Excellence) aspects that encompass our society.
Also, as President-Elect, I am now in charge of getting everyone involved at some level with society activities. So if you are interested in helping out with our society's goals, please fill out our volunteer form and let us know what interests you and how you would like to be included in our efforts. Please fill out your career stage, since we are hoping to increase representation across our society.
Message from the Program Officer
Thom Sanger, programofficer@sicb.org
The 2023 annual meeting returned to its pre-pandemic size. With nine symposia, over 1700 presentations, and over 2200 attendees, it was all incredibly exciting. SICB+, which ran from January 16th to March 31st, received great attention, most notably from the lectures of Drs. Beronda Montgomery (Science and Society Special Lecture) and Tyrone Hayes (Howard A. Bern Lecture). The officers are actively discussing what the future of SICB+ will look like. If you have strong feelings about whether SICB+ should remain in the fabric of SICB's annual meeting, please let us know.
Over the past year, SICB invested time, effort, and money to modernize its programming and meeting software. We have streamlined the abstract submission and programming process using a new company, X-CD. This greatly reduced the number or errors introduced into the abstracts, in part by allowing our members to revise their abstracts for a short time after submission. This software also served as the singular destination for in-person and virtual meeting information. Although there were some growing pains, SICB officers feel strongly that X-CD could become our centralized meeting platform for the next several years. We are taking the feedback from the meeting survey into account as we begin preparations for the 2024 annual meeting. If you would like to share any further information about your experience with
the meeting platform, please reach out to me at any time.
Planning for the 2024 meeting has already commenced. The meeting will be held January 2–6, 2024, in the Seattle Convention Center. The deadline for abstract submission will be August 29, 2023. We have a strong lineup of 12 symposia for the 2024 meeting, spanning the complete range of interests of our membership. A special area of focus at the 2024 meeting will be Evo-devo and Developmental Biology. SICB established its Division of Evolutionary and Developmental Biology in 2000, the first professional organization to formalize Evo-Devo as a core discipline. At this meeting, SICB will highlight research on comparative and experimental development in invertebrates, vertebrates, and plants. More information about the meeting will be available in summer 2023.
Message from the Secretary
Michele Johnson, secretary@sicb.org
As you're reading this newsletter, the ballots are open for elections for new society and divisional officers! An incredible 39 of our colleagues have agreed to stand for election across 20 officer positions, and we are so grateful for their willingness to serve our society. You'll find the candidate statements for each of these folks at the end of this and the divisional newsletters.
We are also holding a series of elections to update our society and divisional bylaws. You'll find the proposed amendments to the society bylaws here. You may notice that this version is slightly different than the proposal circulated to the membership earlier: The Executive Committee decided to postpone the proposed name change to the Broadening Participation Committee, and so that amendment is withdrawn in the amendments we will vote on this Spring.
Along with our truly amazing Secretary-Elect Marianne Porter, I am continuing to work with society and divisional officers to streamline our Best Student Presentations policies and practices, to make participating in these flagship competitions as a student, judge, or administrator more equitable, impactful, and fun. And, we are continuing efforts to make officer transitions easier for the volunteers who keep our society running.
If you have any questions or suggestions about the governance of our society, please reach out to me or Marianne!
Message from the Treasurer
Miriam Ashley-Ross, treasurer@sicb.org
Weeeeeee'rrrrrre BAAAAAAAAACK! In a fairly shocking turn of events from my last few reports, I have nothing but good news this time! The Austin meeting was a great success, with in-person attendance and abstract numbers nearly back to pre-pandemic levels. Yes, we're still down a bit in comparison to Austin 2020, but with double the attendance of the Phoenix 2022 meeting, I think it's safe to say that SICB is on the right track. Some numbers for the data-minded among you:
| | | | |
| --- | --- | --- | --- |
| Year | Meeting location | Attendees | Abstracts |
| 2019 | Tampa, FL | 2139 | 1858 |
| 2020 | Austin, TX | 2278 | 1895 |
| 2021 | Virtual | 2581 | 1723 |
| 2022 | Phoenix, AZ | 1014 | 1653 |
| 2023 | Austin, TX | 2092 | 1757 |
One of the numbers in that table that I find particularly satisfying is the attendance for the 2023 meeting – back in the Fall when the Finance Committee was working on the model for the meeting, we noted that, based on the number of abstracts submitted, historical data suggested that we'd be looking at ~2100 attendees, and we hit that number almost perfectly. I cite that number not to try to convince you how clever the Finance Committee is, but rather because following the historical, pre-COVID trend argues that SICB members are, indeed, embracing the annual meeting with the same enthusiasm as before. And in my mind that, more than anything, means that SICB is Back. We don't have the final numbers in yet for the finances associated with the Austin meeting, but I am confident that we are comfortably in the black.
I would be remiss in my duties as Treasurer if I didn't highlight some areas of ongoing need. One of the areas near and dear to our Society President's heart is student support. I won't steal Patricia's thunder, but will simply note here that SICB has several vehicles to assist students (mostly graduate, but some undergraduate as well) financially to attend the annual meeting to present their work, and (through the GIAR/FGST) their research. Each year, SICB awards approximately $40,000 total to dozens of students for research endeavors. This year we allocated $90,000 to the Mangum program, which defrays much of the cost of housing for students at the annual meeting. We have a dedicated Mangum Fund that is part of SICB's investment portfolio, and we can draw some of the gains from that fund to pay part of the cost of the program each year, but it is currently only ~$12,000 – obviously nowhere near the total Mangum outlay. The rest has to come from the operating funds. Take that mismatch as my plea, if you are inclined to donate to SICB, to direct your support to the Mangum Fund, as it is most in need of any of our named funds!
Update from the Communications Editor
Molly Jacobs, comm.editor@sicb.org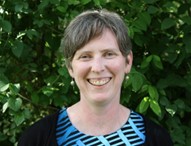 It's already been a busy year for SICB Communications!  This year for the first time, we've been individually profiling our BSP winners on the SICB website.  I hope that many of you got the chance to catch these features – each student was featured on the main page for at least one week, and we also mentioned them in the February and March member updates and posted about them on the SICB twitter account. If you missed it, you can read about all of them HERE – it's not too late to reach out and congratulate our amazing students on their achievements! 
We've also updated the format of the monthly member updates to make them more inviting, and to better highlight the great work of our journals. Member updates are short, one page bulletins that are a great resource for SICB news and deadlines – check out the April update HERE. If you have an item that might be appropriate to include in a member update, please reach out to comm.editor@sicb.org.
In the coming months, keep your eye on SICB communications and the website for features from our student journalists, information about SICB elections, planning updates for SICB 2024, and more!  If you have any questions or suggestions for SICB communications and the website, reach out to comm.editor@sicb.org. 
Update from the Editor, Integrative and Comparative Biology
Ulrike Müller, editor.icb@sicb.org
Global Change in a Material World. A call for contributions. ICB is collaborating with Nick Burnett and Talia Yuki Moore on organizing an ICB journal paper bundle on the mechanical properties of biological materials in response to human influence. Topics could include (but are not limited to) climate change, urbanization, domestication. We are open to any kingdom of life! If you have a project in the works that fits this topic, DM Nick and Talia.
Thank you for your excellent contributions. ICB would like to thank all of our authors, peer reviewers, editorial reviewers, and editors for helping us to continue to grow as a journal.  In 2022, ICB reached its highest impact factor yet at 3.392, and ICB continues to publish well above 100 articles per volume.
Upcoming workshops for authors and reviewers. ICB is continuing to collaborate with SICB to offer virtual workshops for SICB members. In the last year, ICB has facilitated several workshops on equity in scholarly publishing for its editors, on "how to perform peer reviews" for its editorial reviewers, and facilitated several incubators on integrative biology for its authors. ICB wants to offer more professional development and collaborative opportunities for its authors. We plan to offer workshops on writing for scholarly journals, performing peer reviews, replying to peer reviews, and on equity in scholarly publishing. I encourage all to reach out to me or to SICB's program officer Thom Sanger with ideas and requests for workshops.
Update from the Editor, Integrative Organismal Biology
Adam Summers, editor.IOB@sicb.org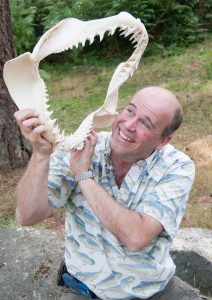 We are off to a great start in 2023, no doubt propelled by the in-person meeting in Austin. Our articles are continuing to attract media attention. Most recently Bruce Jayne and colleagues were featured in Scientific American with their research on gape in snakes (https://tinyurl.com/2ejlnbax). Our Associate Editors are planning on attending other scientific meetings this year to spread the word about publishing in IOB. 
With personalized covers for each paper that allow authors to showcase their artistic side, no page limits, color figures, and top notch reviewing, IOB is an excellent choice for your Open Access publications…and you are supporting the society!
Report from Broadening Participation Committee
Nicholas Burnett, Chair, chair.BPC@sicb.org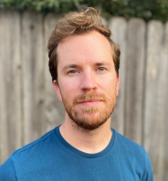 The Broadening Participation Committee is enthusiastically looking forward to a new year.  We recently administered a follow-up survey to the 104 pairs of mentor-mentees involved in our BP Mentorship Program at SICB 2023.  We received responses from approximately 25% of our participants and will use this feedback to improve the program for SICB 2024.
We are excited to continue our Broadening Participation Service  Award for a third year.  The previous award cycle (given at SICB 2023) acknowledged the accomplishments and service of Amani Webber-Schultz (a PhD student from the New Jersey Institute of Technology), Researchers for Diverse Scientists (a student group from CSU Long Beach), and Christofer Brothers (a PhD student from UC Davis).  We are now accepting nominations for the 2024 Broadening Participation Service Award, which are due May 12, 2023 (Please see https://sicb.org/bpc-service-award/ for more information).
Report from Educational Council
Veronica Martinez Acosta, Chair, chair.EdCouncil@sicb.org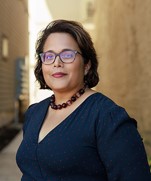 At SICB 2023, the Educational Council was honored to welcome Dr. Kimberly Tanner as the plenary speaker for the John A. Moore Lecture. Dr. Tanner's interactive presentation guided the audience through a discussion of non-content classroom language and the importance of using this 'Instructor Talk' to mediate student inclusion, engagement, and learning so that we make science accessible for everyone. Dara N. Orbach (Texas A&M University-Corpus Christi) and Katie Doyle (Flour Bluffs Intermediate School) organized and led the TAL-X workshop on 'Bridging Collaborations Between University and K-12 Classrooms: Cross-Generational Active Teaching Approaches.' This interactive workshop provided a model for approaches in which university classrooms can interact with K-12 classrooms to empower students and facilitate cross-generational active learning to better prepare K-12 students for the university classroom. Finally, we were pleased to award this year's M. Patricia Morse Award for Excellence and Innovation in Science Education to Dr. Robert Podolsky (College of Charleston). You can find a profile of Dr. Podolsky as well as his essay on "Experiences in Science Education" in this newsletter.
It's not too early to nominate folks for the 2024 Moore Lecturer and Morse Award! You can find information for both of these awards on the SICB website, under Resources (Awards).  Please also note that you can self-nominate for the Morse Award! Nominations and supporting materials are due on July 31, 2023. This earlier deadline allows the Ed Council more time to review and discuss applications, as well as to move the deadline away from the start of fall semesters.
Do you have a great idea for an education-related workshop that you'd like to lead? Proposals for the TAL-X workshops are due June 1, 2023 to the Ed Council chair via email. If you have questions or want to run ideas past us before submitting a proposal, please email Veronica Martinez Acosta (chair.edcouncil@sicb.org).
If you are considering submitting a proposal for an education-based symposium, please reach out to us! We are able to partner with you or even just talk through your ideas with you.
Ed Council would like to reintroduce the Research and Education Resources (RER) library as the BEARR (Biology Education, Assessment, & Research Resources) library. BEARR will offer peer reviewed resources that are open and available to SICB members. We are finalizing documents which will accompany submissions to BEARR as well as guidelines for peer review of materials. Stay tuned for updated information on the new submission process.  As we move to this new organizational structure for BEARR, the databases for resources for online biology instruction and online guest lecturers are still available.
Ed Council is looking for new members of the Educational Council who are members of the following divisions: DCPB, DEDE, or DPCB. If you're interested in serving on the Educational Council, please contact President-Elect Michele Nishiguchi (president.elect@sicb.org).
Finally, we would like to thank Lisa Whitenack as she rotates off as Ed Council Chair.  She joined the council as a member in 2015 and served as chair 2020-2023. During Lisa's tenure as Chair, we have seen growth of the council and, at one of the more unprecedented time periods in teaching history, she helped to coordinate Pandemic Teaching Support to the larger SICB community. Thank you, Lisa!
Profile of Robert Podolsky, 2023 Morse Award Winner
Dr. Robert Podolsky is the winner of the 2023 M. Patricia Morse Award for Excellence and Innovation in Science Education. Dr. Podolsky is an Associate Professor of Biology at the College of Charleston, a longtime SICB member, and former Chair of the Education Council. His contributions to SICB have most notably been through his work with the Ed Council – re-envisioning the annual education award as the M. Patricia Morse award, in honor of Trish Morse; developing the Teaching and Learning-X workshop as an annual meeting event; and reinvigorating the Moore Lecture. Dr. Podolsky's nominators state that he is known for "his personal commitment to the students above and beyond," from his teaching style in the classroom to his mentorship of undergraduates and the many he mentors as a part of the NSF REU program he directs at the College of Charleston.
Dr. Podolsky has been committed to the development of communities that are genuinely inclusive of those who are underrepresented in STEM. Notably, his nominators describe that he was one of the "critical driving forces in the development of the DISTEM (Diversity and Inclusion in Science, Technology, Engineering, and Mathematics) program at Fort Johnson. As constant efforts to increase diversity in the sciences are appropriated, efforts need to be focused on ensuring the environment is accommodating to different perspectives. Bob had the foresight to recognize this piece of the puzzle and acted to co-found and promote this important program."  There is no doubt about the positive impact Dr. Podolsky has had on our current and future generations of scientists. Congratulations, Bob!
Why Are Students Struggling?
Robert D. Podolsky, College of Charleston, 2023 Morse Award Winner
About 10 years ago I began to notice a decline in student performance, initially as a year-by-year drop in exam scores.  At the same time I was adding classroom practices that, if anything, should have improved understanding and retention—response systems and knowledge checks, idea sharing, concept mapping, and mastery grading, along with removing material, slowing down, and updating graphics.  Over this time, standard admissions metrics (e.g., selectivity, test scores) at my institution dipped initially but rose again without a corresponding recovery in performance, suggesting that a simple demographic change was not sufficient to explain the decline.  Conversations I have had with faculty across disciplines and institutions echo similar concerns about students struggling to meet expectations, as reflected not only in lower scores, but also poorer attention to detail, shallower comprehension, greater difficulty achieving synthesis, weaker rhetoric, greater math anxiety, increased accommodations, missed deadlines, greater rates of assignment and course incompletion, and higher levels of stress when challenged.  These common observations over a similar time frame suggest that the causes are broadly systemic.
As the downward trend became apparent, I began to have informal conversations with students to gain their insights into likely causes and possible remedies.  I also began to read about and pay greater attention to societal trends that could impact student learning.  It seems possible that a faculty member from any generation after teaching for 30 years could feel motivated to pen an essay about how student standards had slipped.  I believe, though, that over the last decade students have faced a unique set of circumstances that are changing how effectively they learn and engage with their educations.  The students I have spoken with seemed aware of and genuinely troubled by these changes.  I chose to devote this essay to a synthesis of those conversations and observations, with the hope of better understanding the challenges to learning that college students (and we) face now and into the future.
To read more of this essay, click here.
Report from Public Affairs Committee
Tonia Hsieh, Chair, chair.PAC@sicb.org
The SICB Public Affairs Committee (PAC) enjoyed an exciting annual meeting in Austin, hosting our annual workshop, meeting our student journalists in-person, and just generally mingling and wallowing in the greatness that is SICB. 
Leading up to the annual meeting, we are grateful to this year's team of talented press release authors (Kate Hunter, Mateo Rull Garza, Jacey Van Wert, and Sam Zlotnik) who highlighted several upcoming talks at the annual meeting. Their stories were extremely diverse, including: using comic books and visual narratives for communicating ecological concepts, the interactive effects of social environments on offspring care and aggressiveness, poison dart frog toxin avoidance, aerial acrobatics of dragonflies during prey pursuit, and how a common roadside weed can be a key player in heavy metal remediation. All of our press release authors are selected from previous PAC student journalists. If you are a Student Journalism Program alum and would like to be considered for authoring a press release for SICB 2024, please reach out to the PAC Chair!
PAC committee members Phoebe Edwards and Noah Bressman organized "Communicating science across the ideological spectrum" for our very well-attended conference workshop. Panelists shared personal experiences, challenges, and lessons learned from engaging and communicating science with a public who may not always be receptive to science. Using audience role playing and reflection, panelists discussed and demonstrated strategies for working and communicating with individuals who may have different ideological views, come from different backgrounds, and/or harbor a distrust or disbelief in science. Panelists included Nic Bennett (Science Communication Researcher), Dr. Noah Bressman (Assistant Professor at Salisbury University and science communicator), Dr. Sarah McAnulty (Founder of Skype a Scientist and squid biologist), and Dr. Natalia Taft (Associate Professor at U Wisconsin-Parkside and Racine City Council Member). 
As a part of our continued efforts to enrich SICB's communication efforts, our Social Media Ambassadors Program continues under the bold leadership of PAC committee member Noah Bressman. Thank you to Anna Jirik and Emily Ray for continuing with us this year, and we are excited to welcome new Social Media Ambassador Etti Cooper to the team! Be sure to follow us on Twitter (@_SICB) and TikTok (@SICB_) to stay in the know!
We are also excited to welcome this year's slate of PAC Student Journalists: Bushra Moussaoui (New Mexico State University), Jacquline Rich (Texas A&M), Johnny Davila-Sandoval (Clark University), Julia LaValley (University of Massachusetts, Amherst), Kyle Moxley (University of Texas, Austin), Robert Hall (University of Wisconsin, Madison), Samantha Trail (Florida Atlantic University), and Saraswathy Vaidyanathan (University of Massachusetts, Lowell). Their pieces will be posted on the SICB website in the coming months, so keep an eye out on social media for announcements as they go live!
Last but definitely not least, we would like to thank Jim Murray (CSU East Bay) for his fearless PAC leadership, guiding the committee to successfully pull off three workshops in 2022 (including a fall workshop in November to continue the January conversations about decolonizing the sciences). He has left some big shoes for the new PAC Chair, Tonia Hsieh (Temple University) to fill. 
What's Up with the Student-Postdoctoral Affairs Committee?
Jason Macrander, Chair, chair.spdac@sicb.org 
The SPDAC SciComm workshop was a big hit this past SICB meeting in Austin, Texas! We recruited several SciComm experts for our roundtable/workshop event. A special thanks to our experts! (Molly Jacobs, Jenn Houtz, Anna Klompen, Connor Philson, Pedro Marquez-Zacarias, Rowan Marshall, Anusha Shankar, Sara ElShafie, and Kat Munley). Overall, participants really enjoyed this event and it marked our second year in a row with running a workshop like this. Our interactive poster was also a big hit! Featuring "Questions you didn't know you had – The graduate student and postdoc edition." Lots of excellent questions were posted by SICB attendees, all of which are going to be shared via the revamped SPDAC website. The meeting wrapped up with saying goodbye to some of our committee representatives. The SPDAC committee would like to recognize our outgoing members: Armita Manafzadeh (DCB), Ryan Hulett (DEDB), Anusha Shankar (DEE), Rebecca Varney (DIZ), and Emily Lessner (DPCB). Thank you so much for your dedication and hard work you have put into this committee over the years! Wild to think about how much has changed in just three years!
As we plan for SPDAC representation in SICB 2024 there are some upcoming changes and events to be on the lookout for:
Updates to the SPDAC website:

We will integrate and update the SPDAC website to provide helpful resources and links for materials to guide students and postdocs through a variety of career trajectories (faculty positions, outside academia, navigating the pandemic job market, etc.). This also includes discipline-specific career information & resources which will be updated and organized collectively by your division specific SPDAC representatives. This will also include results from our 2023 interactive poster and more helpful links! 

Social within the social

: For many new SICB attendees, socials may be a bit intimidating and difficult to navigate. During the first society-wide social (on the first evening of the conference) SPDAC committee members in attendance will host a "social within the social" so that new students and postdocs will have a designated place to chat with division representatives and others about how to network and make the most out of their time at the SICB conference.

Professional development at SICB 2024

: SPDAC will focus on professional development aspects during the 2024 meeting. We plan to host one-on-one meetings at the SPDAC booth for those interested in learning skills related to new software and approaches that will be of interest across multiple divisions. Additional planning is in the works for the upcoming workshop; we will keep everyone updated in the fall newsletter.
SPDAC would also like to spotlight the new division representatives on our committee. Welcome! We are glad to have you here!
DPCB (Phylogenetics and Comparative Biology) representative: Katherine Corn is a macroevolutionary biomechanist and fish enthusiast. She is a postdoctoral researcher with Josef Uyeda at Virginia Tech, where she is exploring how fishes evolve across the suction feeding performance landscape. Katherine received her PhD in 2022 from UC Davis, where she worked with Peter Wainwright, studying the role of feeding mechanisms in the macroevolution of reef fishes. As DPCB rep, Katherine is excited to grow the presence of DPCB in the community and help build DPCB's resources to make comparative methods accessible and easy to learn!
DCB (Division of Comparative Biomechanics) representative: Andrew Schulz is a postdoctoral researcher at Max Planck Institute for Intelligent Systems (MPI-IS), currently studying cheetah locomotion to create new reintroduction methods. He completed his Ph.D. at Georgia Institute of Technology in Atlanta, GA, in the fall of 2022, studying the elephant trunk. Andrew serves as the DCB SPDAC rep in SICB and is a community leader in conservation technology as a WILDLABS community manager and engineering advisor for One Planet Network. Outside of research, Andrew works on increasing the resources for neurodivergent members of the science community and connects academics with zoos, serving on the advisory board for Alveus Animal Sanctuary in Austin, TX.
DIZ (Division of Invertebrate Zoology) representative: Will Ballentine is a PhD candidate at the University of South Alabama / Dauphin Island Sea Lab studying the biophysical interactions between meiofauna and their sedimentary home. He has been a member of DIZ since 2019 and loves invertebrates of all sizes, but the diversity of form and function present in the meiofauna captured his interest as an undergraduate and has held it ever since. He hopes to grow student involvement within DIZ and continue to foster the welcoming, invert-loving, environment that originally brought him to the division.
DEDB (Evolutionary Developmental Biology) representative: Sydney Birch is a postdoc in Adam Reitzel's lab at UNC Charlotte. Her research interests include investigating how cnidarians interact with the environment at a genetic level and how that impacts development, behavior, ecology, and evolution. As a postdoc, she is investigating host-microbiome and virome interactions in Nematostella, a model sea anemone. Sydney's Ph.D. research was focused on understanding how hydrozoans integrate sensory information at the genetic level and how that mediated organismal behavioral responses where she investigated three closely related hydrozoan species.
Report from Student Support Committee
Mike Minicozzi, Chair, chair.ssc@sicb.org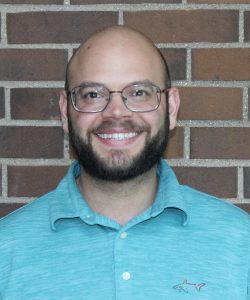 The Student Support Committee thanks all the graduate students for submitting their proposals for funding. We received 97 grant applications between the Grant-in-Aid of Research (GIAR) and the Fellowship for Graduate Student Travel (FGST). After review, there was enough funding for the top 31 applications totaling $40,573. 32% of the funded grants were allocated to the FGST and 68% was allocated to the GIAR. We have also included a breakdown of the grants awarded by divisional affiliations.
We highly encourage graduate students to apply in Fall 2023 for next year's funding cycle! Feel free to reach out if you have any questions about grant submission or the review process.
| | |
| --- | --- |
| Division | % of total awards |
| DEE | 26% |
| DCE | 20% |
| DAB | 13% |
| DEDE | 10% |
| DVM | 10% |
| DIZ | 6% |
| DOB | 6% |
| DCB | 3% |
| DCPB | 3% |
| DPCB | 3% |
Report from the Development Committee
Frank Fish, Chair, chair.development@sicb.org
Development Committee: Frank Fish (Chair), Miriam Ashley-Ross (ex officio), Lou Burnett, Ana Christensen, Terry Dial
It is recognized that SICB is one of the premier societies for research, education and public awareness in organismal, functional and evolutionary biology. The society is aided in its mission through generous donations and posthumous gifts from individuals. These donations help to support student attendance of the annual conference, provide research grants to students, and maintain operation of the society. A full listing of all awards and supporting funds can be found at SICB Donations website.
The Development Committee will continue to honor those members who we have lost through the In Memoriam presentation presented at the SICB Business meeting at the annual meeting. If people know of members, who have passed, please provide information through the contact website: https://sicb.org/contact/.
At the January 2023 meeting of SICB, a number of suggestions were made to increase the donations from our members to support students and the various named awards administered by SICB. Various suggestions included: increase the number of direct emails to members of SICB to actively seek donations, use Amazon Smile to have members contribute through their purchases from Amazon, have a donation drive to target particular funds, sell SICB apparel, and have a social event at the annual meeting consisting of a silent auction. Greater appeals to increase the number of individual donations will be made to the regular membership as well as life members, and post-doctorate and graduate students, as no donation will be considered too small.
The Development Committee encourages everyone to please help to keep SICB strong and vibrant by making a donation. Donations are gratefully accepted for any amount, and can be specifically directed to a preferred fund.
Report from PUI Action Group
Jerry Husak, Action Group Chair, jerry.husak@stthomas.edu
The PUI Action Group had a number of very successful events at SICB 2023! The informational booth returned, and it was great to talk with graduate students, postdocs, and interested faculty. We also returned with our interactive poster, answering questions and getting more information about your experiences at a PUI. There's a lot of enthusiasm for PUI careers in SICB, and we'll continue our efforts to make resources available for all of you who are interested.
We had our first PUI social in Austin at Punch Bowl Social, and we packed the place! It was a great opportunity to meet new people, talk with old friends, and build community. We plan to return with this in future meetings, so stay tuned!
Since the meeting in Austin, we've been busy working on the formal structure of the Action Group. We will rotate members off in a staggered way every three years. We've also created sub-groups to begin working on programming for all members. Some examples included articulating our mission as a group, organizing virtual meet-ups (we've had two so far this year!), and developing a mentoring program for folks at all career stages. If you're interested in any of these, follow us on our Twitter account @SICB_PUI and sign up to get on our mailing list!
Candidates for SICB Secretary-Elect
Thomas Coombs-Hahn
Current Position:  Professor, Department of Neurobiology, Physiology and Behavior, University of California Davis
Education: B. S., Biological Sciences, Stanford University (1984); M. S., Biological Sciences, Stanford University (1985); Ph.D., Zoology, University of Washington (1993).
Professional Experience: Professor, Department of Neurobiology, Physiology and Behavior, University of California Davis (2009–present); Associate Professor, Department of Neurobiology, Physiology and Behavior, University of California Davis (2004–2009); Assistant Professor, Department of Neurobiology, Physiology and Behavior, University of California Davis (2001–2004); Assistant Professor, Department of Biology and Wildlife and Institute of Arctic Biology, University of Alaska, Fairbanks (2000–2001); Assistant Professor, Department of Ecology and Evolutionary Biology, Princeton University (1996–2000); Postdoctoral Fellow, Department of Psychology, Johns Hopkins University (1994–1995); Postdoctoral Fellow, Department of Zoology, University of Washington (1993–1994).
SICB Activities: Member since 1986, initially DCE and later both DCE and DAB. Participant in numerous meetings (about 90 abstracts since 1990). Secretary, Division of Animal Behavior (2003–2007). Chair, Division of Animal Behavior (2007–2010). Intermittent poster and talk judge for Best Student Paper competitions in DAB and DCE. Co-organized SICB symposium (with Michaela Hau) on Evolution of mechanisms controlling timing of breeding (2009).
Other Memberships: Animal Behavior Society; Society for Behavioral Neuroendocrinology.
Research Interests: Organism-environment interactions, particularly adjustments of physiological and behavioral schedules to predictably and unpredictably varying environmental conditions; specifically, mechanisms underlying annual schedules of reproduction, migration, and plumage replacement in temporally seasonal and temporally flexible birds.
Statement of Goals:  To date, my contributions to SICB have been restricted to service within the Division of Animal Behavior. If chosen as Secretary, I would happily serve the society at a broader level. I would see my role as Secretary to be a source of support for the President and other officers. I do not currently have urgent specific goals for the society, other than to do what I can to ensure it continues to serve its longstanding role as (1) a fantastic platform for furthering comparative and integrative biology in an era where the cross-disciplinary thinking we all value is so precious, and (2) an exceptionally welcoming conduit through which aspiring young scientists find their own footing and voices in their careers. During the Secretary-Elect period, I would expect to get embroiled in the current projects being undertaken by the society officers and develop a vision of my own regarding the most pressing priorities moving forward.
Vanessa K. Hilliard Young
Current Position: Associate Professor of Biology, Saint Mary's College, Notre Dame, IN.
Education: BS, 2010 Erskine College; MS, 2012 University of Arkansas – Little Rock; PhD, 2017 Clemson University.
Professional Experience: 2017-2023, Assistant Professor of Biology, Saint Mary's College; 2023-present, Associate Professor of Biology, Saint Mary's College.
SICB Activities: DVM Secretary (2022-present); DVM Secretary-Elect (2021-2022); Symposium Organizer (2023); DCPB Ask-An-Expert booth (2020); Workshop Panelist: Research and Working at Primarily Undergraduate Institutions (2020); Broadening Participation Mentorship Program (2018, 2019, 2023), Code of Conduct Ally (2020, 2023); DVM & DCB Best Student Presentations Judge (2018, 2019); Full Member of SICB (2018-present); Student Member of SICB (2012-2017).
Other Memberships: International Society of Vertebrate Morphology
Research Interests: Evolutionary functional morphology and comparative biomechanics of locomotor structures; Diversity, equity, inclusion, and safety in field settings and STEM more broadly.
Statement of Goals: I am excited and honored to be nominated for the SICB Secretary-Elect position! I have always felt well supported (financially, personally, and professionally) by this community of friends and mentors, and look forward to introducing my own undergraduate students to SICB at each annual meeting. Thus, I continuously seek out ways to support the Society, and have participated in a number of SICB initiatives, including judging for DVM and DCB Best Student Presentation Competitions, mentoring new SICB members through the Broadening Participation Mentorship program, participating in PUI panels, and organizing a symposium for the 2023 annual meeting. I've also gained valuable experience in SICB leadership through my service as DVM Secretary-Elect and DVM Secretary. One of my top priorities in my own teaching, research, and service is to advocate for diversity, equity, inclusion, and access for individuals with marginalized identities. As DVM Secretary, I have promoted access and inclusion through modifications to the spring and fall newsletter format. DVM newsletters now include alt text for all figures, as well as font formats, sizes, and colors that are in line with ADA recommendations. Furthermore, I've implemented the use of formal navigation tools provided by word processors (e.g., Microsoft Word, Google Docs). These adjustments make the DVM newsletter accessible and navigable for readers who rely on the use of e-readers for print media. As SICB Secretary, I look forward to working with other officers and BAI to continue the Society's progress toward making SICB a welcoming, safe, inclusive, and accessible community for its members.
Candidates for SICB Program Officer-Elect
Philip S. L. Anderson
Current Position: Associate Professor, University of Illinois, Urbana-Champaign, IL.
Education: BA Carleton College (2001); PhD University of Chicago (2007).
Professional Experience: Post-doc, University of Bristol, UK (2007-2011); Temporary-Lecturer, University of Bristol (2011-2012); Senior Researcher, University of Massachusetts, Amherst (2012-2013); Post-doc, Duke University (2013-2015); Assistant and Associate Professor, University of Illinois, Urbana-Champaign (2016-present).
SICB Activities: Divisional Program Officer (DPO) for Division of Comparative Biomechanics (2018-2020); judge for divisional best student presentation competitions.
Other Memberships: American Society of Naturalists, Paleontological Society, Geological Society of America.
Research Interests: Evolution of multi-part biomechanical systems; the energetics and diversity of biological puncture systems; how the laws of physics influence evolutionary processes at multiple scales.
Statement of Goals: I first attended SICB in 2004 as a graduate student in paleontology with an interest in applying biomechanical theory to fossils. Such work received little enthusiasm from the conferences I had been attending. However, upon presenting at SICB, I found a community that embraced the inherently multi-disciplinary aspects of my work. For the past two decades, I have looked forward to SICB every January, and not just for catching up with friends and collaborators in comparative biomechanics. One of my favorite parts of SICB is perusing the abstracts and finding a wealth of intriguing presentations both within and outside my field. Such experiences allow me to gain a wider perspective on organismal biology and expand my own repertoire of methods and questions. As PO, my goal would be to ensure that the feeling I get when I attend is something available to everyone: to make SICB welcoming and inspiring to all biologists. A major part of this is to encourage organizing sessions around a mix of themes, from taxonomic, to methodological, to question-based. From my time as the DCB DPO, I know how hard it can be to strike the right balance between focused interest and broad applicability when organizing sessions. However, I believe it is possible and leads to a fulfilling experience for those in attendance. I also want to further increase the breadth of symposia, which offer a fantastic opportunity to bring in researchers and speakers who have not attended SICB previously. I want to continue that tradition by looking for ways to streamline and incentivize the process for proposing and running symposia. Moving forward, I also want to make sure that SICB is a place of inclusion, where everyone feels comfortable and accepted. I will continually examine how our society can reach this goal via socials, lunch discussions and other programing.
Matt McHenry
Current Position: Professor of Ecology and Evolutionary Biology, UC Irvine
Education: 2002  PhD in Integrative Biology, UC Berkeley. Advisor: Mimi Koehl. 1995  BA in Biology and Art, Vassar College. Advisor: John Long.
Professional Experience: 2005-present  Assistant Professor, Associate Professor, and then Professor (in 2016), Department of Ecology and Evolutionary Biology, UC Irvine. 2004-2005  Postdoctoral Researcher, Department of Neurobiophysics, Univ. of Groningen. Advisor: Sietse van Netten. 2002-2004  Postdoctoral Researcher, Museum of Comparative Zoology, Harvard University. Advisor: George Lauder.
SICB Activities: 2020-2021  Divisional Program Officer, DCB. 2018  Chair of the Gans Award Committee, DCB. 2015  Organizer of annual regional meeting "Southwest Organismal Biologists", UC Irvine. 2013  Lead co-organizer of the symposium "When Predators Attack: Sensing and Motion in Predator-Prey Interactions." Annual Meeting in San Francisco, CA. 2009  Chair of the Best Student Paper in DCB Committee. 2009  Lead co-organizer of the symposium "Sensory Biomechanics". Annual Meeting, Boston, MA. 2006-2007  Judge for Graduate Student Grant-in-Aid of Research. 2003-2004  Judge for Dwight Davis Award, DVM. 2002  Dwight Davis Award, DVM. 2000  Adrian Wenner Strong Inference Award. 1998  Best Student Paper Award, DIZ.
Other Memberships: Society for Experimental Biology, Lifetime Member.  American Association for the Advancement of Science. Sigma Xi.
Research Interests: Biomechanics, Sensory Biology, and Animal Behavior.
Statement of Goals: I aim to continue our tradition of organizing student-friendly annual SICB meetings. This will entail close partnerships with the Executive Committee, the committees of Public Affairs, and Broadening Participation, the editors of ICB, and especially the divisional Program Officers. High-quality symposia are essential to the vitality of the annual meetings and the volumes of ICB that help us support student engagement. It will therefore be important to continue to promote the organization of symposia, especially by young investigators. I am keen to help implement the efforts of the Broadening Participation Committee to expand access to the meeting, highlight inclusive excellence, and to support our diverse membership.
Candidates for SICB Member-at-Large
Rindy Anderson
Current Position: Associate Professor of Biological Sciences, Florida Atlantic University.
Education: B.S. Arizona State University, Zoology (1994); M.S. University of San Diego, Marine Science (2000); Ph.D. University of Miami, Biology (2006).
Professional Experience: Postdoctoral Research Associate, Department of Biology, Duke University (2007-2014); Assistant Professor of Biological Sciences, Florida Atlantic University (2014-2021).
SICB Activities: Member since 2013; Contributed presentations 2014-2022; Organizer of the DAB (Division of Animal Behavior) Mentoring Program 2021- present.
Other Memberships: Animal Behavior Society; Sigma Xi, American Ornithological Society; Wilson Ornithological Society; Florida Ornithological Society.
Research Interests: I study the evolutionary ecology of behavior, with a focus on the social behavior, communication and cognition of songbirds. I use field and laboratory experiments to study the development and function of communication signals, the mechanisms that enforce reliable communication systems, and the role that cognitive abilities such as learning and memory play in sexual signaling and mate choice.  
Statement of Goals: SICB has shaped and supported my academic career since I presented at my first SICB in 2014. Because I have benefitted greatly from my experiences with SICB for years, I would be thrilled to give back to the society as a Member-at-Large. The breadth of my academic training in ecology (plant-herbivore-fungi communities), marine science, behavior of both marine and terrestrial animals, and my current work involving behavioral endocrinology and microbiomes, positions me well to serve the breadth of the SICB membership. If selected to serve, I will represent and advocate for SICB members while supporting the society's leadership as it addresses challenges and opportunities for SICB. SICB has been a supportive and inclusive organization for early career scientists, and I would aim to support the growth of these efforts including opportunities for undergraduates to attend and present. I would love to give back to SICB! Thank you for considering me for this role.
David C. Blackburn
Current Position: Curator and Professor, Florida Museum of Natural History, University of Florida, Gainesville, FL
Education: A.B., Biology, University of Chicago (2001); Ph.D., Organismic and Evolutionary Biology, Harvard University (2008); Postdoctoral Fellow, University of Kansas Biodiversity Institute (2008–2011).
Professional Experience: Assistant through Associate Curator, California Academy of Sciences (2011–2015); Associate through Full Curator (2015–present), Associate Chair (2022–present), Department of Natural History, Florida Museum of Natural History, University of Florida.
SICB Activities: Member for ~18 years; Secretary (2014–2017) and Chair (2018–2022), Division of Phylogenetic and Comparative Biology; Associate Editor (2022–present), Integrative Organismal Biology.
Other Memberships: Society for the Study of Amphibians and Reptiles: Board of Directors (2022–present), Long-Range Planning Committee, Seibert Award Committee, Chair (2017–2021); American Association for the Advancement of Science; American Society of Ichthyologists and Herpetologists; Herpetological Association of Africa; Herpetologist's League; International Society of Vertebrate Morphology; Society of Systematic Biologists.
Research Interests: Evolution; Systematics; Amphibians; Frogs; Comparative and Functional Anatomy; Paleontology; Frogs; Museum Digitization; Molecular Phylogenetics; Frogs; Trait Evolution; African Biogeography; Frogs; Conservation; Microbiomes; Natural History; Frogs; also Toads.
Statement of Goals: If elected as a Member-at-Large, my goal will be to keep my ear to the ground in our society and bring matters arising to the Executive Committee. I'm especially interested to serve as champion for students and early career scientists, providing them with the resources and the recognition that they deserve in the society. Having already served in divisional leadership in SICB, I recently sought out serving as an Associate Editor for Integrative Organismal Biology as another opportunity to give back to the society; that's been a great experience so far. Though I participate in several scientific societies, SICB has long been my "scientific home" and our annual meeting is the one that I enjoy the most. The size of our annual meeting has doubled during my career, with more than twice as many abstracts as when I first attended. Many of the positive things SICB has done to support its members, including financial support of its student members, has gone a long way towards fostering a dynamic and inclusive society…and one that many people are excited by when they attend their first SICB. I would be excited to serve the society and its members as a Member-at-Large, hopefully helping to keep our high level excellence as well as exploring new ways to support our many members.