Message from the Chair
Ken Welch, Chair.DCPB@sicb.org
I hope this message finds you all safe, healthy, and (as much as can be expected) sane. In such turbulent times, I look forward to something predictable and reassuring: the outstanding work of SICB members will present at the upcoming 2021 virtual meeting! Those working behind the scenes are preparing a relaxed, but feature-packed and engaging meeting.
In 2021, DCPB is strongly represented by over 100 DCPB-related talks and posters and is co-sponsoring 6 symposia. Please see the message from our Program Officer, Kristi Montooth, who will provide more details on what to expect!
First, though, it is my pleasure to announce the winner of the 2021 George Bartholomew Award. DCPB sponsors this premier, society-wide award, recognizing a young investigator for distinguished contributions to comparative physiology and biochemistry or to related fields of functional and integrative biology. The 2021 award winner is Dr. Roslyn Dakin of Carleton University in Ottawa, Ontario, Canada. Dr. Dakin's work is expansive, ranging from studies on
the biomechanics of bird flight, to the role sensory physiology and ecology in sexual selection, to individual and ecological drivers of social behavior. This work is also truly integrative, involving biomechanics, neuroethology, organismal physiology, and advanced statistical approaches for making sense of large, complex datasets. I'm sure we're in for a wonderful presentation. I want to thank the chair of this year's George Bartholomew Award Committee, Kim Hammond (UC Riverside), and members Carol Fasbinder Orth (Creighton U), Cassie Stoddard (Princeton U), Lars Tomanek (Cal Poly SLO), and Blair Wolf (U New Mexico). They reviewed several very strong nominations and provided a carefully considered recommendation. Thank you. I cordially invite you all to celebrate Dr. Dakin and to attend the George Bartholomew Award lecture.
I want to thank Kristi Montooth (University of Nebraska) for her continuing hard work as the DCPB program officer. Planning a large virtual meeting has been a novel and unique challenge, and Kristi and all the people involved have really stepped up to the plate to deliver! The same can be said about the SICB Student/Postdoctoral Affairs Committee (SPDAC). Leave it to our younger more technologically nimble members to lead the way! Lastly, I want to extend a special thanks to our SPDAC representative, Andrea Rummel (Brown University). Andrea completes her term of service at the end of this upcoming meeting. Thank you for all your hard work Andrea! If you would like to be considered for the next SPDAC rep, please see Andrea's call below.
Please attend the DCPB 2021 divisional business meeting (exact time to be determined). Don't be misled, this is more than a 'business meeting! This is a great opportunity for all DCPB members to engage with the section. We especially encourage a continuing discussion of how we advance the mandate of DCPB during these unusual times. In addition, you'll hear from the editors of Comparative Biochemistry and Physiology, Physiological and Biochemical Zoology, and Integrative Biology (our open access journal), who will present the annual reports for their journals. We hope to see you all there. In the meantime, please feel free to contact me with your ideas, suggestions, and any questions at Chair.DCPB@sicb.org. I thank you for your support of SICB and look forward to seeing you online in January!
Message from the DCPB Student and Postdoctoral Affairs Committee Representative
Andrea Rummel, andrea_rummel@brown.edu
SPDAC is working on some exciting ideas for the virtual 2021 annual meeting!
First, we plan to make a number of the "How-To" brochures (e.g., science communication, research and teaching statement design, creating a symposium proposal, getting a post-doc, etc.) that have been written by SPDAC members available online. We will also be contributing to the library of How-To documents with more topics that will be helpful to students and postdocs. If there are any particular topics that you would like to see included, please reach out with suggestions as we want this to be as useful as possible for early career scientists!
Second, we plan to hold a virtual workshop on "Transferable Skills in Academia and non-Academia." This will likely be set up as a zoom panel and discussion about how to apply skills and experience from one field to another, inside or outside academia. Students will hear from and interact with experts working in fields such as science communication, politics, resource management, etc. We would love your input on this! If you have any suggestions for improvements/things to include for either of these two items, or any other ideas of how to improve our meetings for students and post-docs, please email me (andrea_rummel@brown.edu) or get in touch on twitter.
Finally, DCPB is looking for a new SPDAC rep! If you want to nominate yourself or a student or postdoc, get in touch with our chair Ken Welch at chair.dcpb@sicb.org. Don't forget to follow DCPB and SPDAC on twitter @sicb_dcpb and @SICB_SPDAC!
Message from the DCPB Secretary
Heather Liwanag, Secretary.DCPB@sicb.org
Times have changed quite a bit since our last newsletter! Now that the conference will be virtual, it's even more important to maintain our connections digitally. If there is any news you would like to share with the DCPB membership, including job ads, postdoctoral positions, and opportunities for students, please feel free to contact me at Secretary.DCPB@sicb.org. If you would like to see your research highlighted on the SICB website in our Researchers Database, please send me a research picture, a title for the picture/research, and a brief (1-3 sentences) description of your research via e-mail. Examples can be found at http://sicb.org/divisions/DCPB/researchers.php3.
Thanks to all of our members for your continued support of the DCPB. I look forward to seeing all of you virtually in January!
Message from the DCPB Program Officer
Kristi Montooth, DPO.DCPB@sicb.org
Virtual #SICB2021 Meeting Highlights. I write this having just spent a wonderful Saturday on Zoom with the SICB Program Committee. As in so many other aspects of our lives, this was a very different experience from last fall's planning meeting, as we worked together to plan a virtual conference that will live up to our collective high expectations. The Executive and Program Committees are working hard to organize a virtual meeting that will be enjoyable, meaningful and memorable. There were no post-its, no jostling to get those sessions into just the right room or not scheduled against a society-wide symposium, but there were hundreds of abstracts reporting inspiring research in organismal and integrative biology that is being done by DCPB members. I felt buoyed up by your science and am looking forward to seeing your presentations and engaging with you through virtual coffee hours and social events.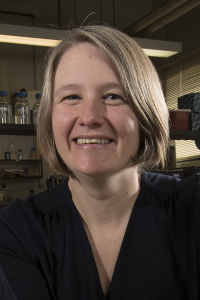 Register for the meeting (http://burkclients.com/sicb/meetings/2021/site/index.html) to watch "live" presentations during the week of Jan 3-7 and access the complete program of recorded presentations, organized into thematic oral and poster sessions, through Feb 28. Engage with presenters throughout this extended virtual meeting by using the chat function associated with each presentation and participating in virtual Q&As that will accompany each thematic session.
DCPB will have a strong representation at the 2021 virtual meeting: DCPB-affiliated abstracts make up just under 10% of those abstracts that listed a division affiliation, with nearly 100 talks and posters spread over 9 oral and 2 poster sessions. 54% of DCPB abstracts were submitted by our graduate student members and undergraduate or high school students! Student members: your research, voice and ideas are important and we encourage your full participation in the Society and Division through voting and attending the DCPB members meeting (date TBA soon).
DCPB is co-sponsoring 6 exciting symposia this year:
S1 (Jan 4) Blinded by the Light: Effects of Light Pollution across Diverse Natural Systems
S2 (Jan 4) Genomic Perspectives in Comparative Physiology of Mollusks: Integration across Disciplines
S4 (Jan 5) Biology Beyond the Classroom: Experiential Learning through Authentic Research, Design, and Community Engagement
S7 (Jan 6) The Integrative Biology of Pigment Organelles
S8 (Jan 6) The Biology of Sticky: Adhesive Silk, Fiber, and Glue Biomaterials Across Eukaryota
S9 (Jan 6) Sending and Receiving Signals: Endocrine Modulation of Social Communication
S11 (Jan 7) Biology's Best Friend: Bridging Disciplinary Gaps to Advance Canine Science
Engaging in our Professional Societies. I have been honored to serve as the DCPB PO for the past two years. Engaging in the science and success of my professional societies has been the service that I most enjoy, and I would encourage you to become more involved in SICB and DCPB at all stages of your career. Have ideas to make the SICB and DCPB experience more inclusive? Attend the DCPB business meeting (date TBA) to share your ideas, email your division PO, or nominate yourself for a society leadership position. Want to strengthen training opportunities for graduate students and post-docs? Nominate yourself to serve as a representative on the Student and Postdoctoral Affairs Committee (SPDAC). Interested in SciComm and have an idea about how to engage the public in integrative biology? Contact a member of the Public Affairs Committee. Interested in developing a symposium on your favorite integrative research topic? Email me! Symposia anchor the annual meeting, increase the impact of our society's journal Integrative and Comparative Biology, and generate revenue for the Society. Student and postdoc members are encouraged to engage in organizing symposia. Finally, something that we can all do is to support our society journals. Did you know that SICB has a new open-access journal? Integrative Organismal Biology is a great place to publish your latest research results or opinion piece, and members receive a significant discount for publication charges, making this one of the most reasonable open-access publishing options available!